Lena Dunham's 'Girls' Likely To End After Season 6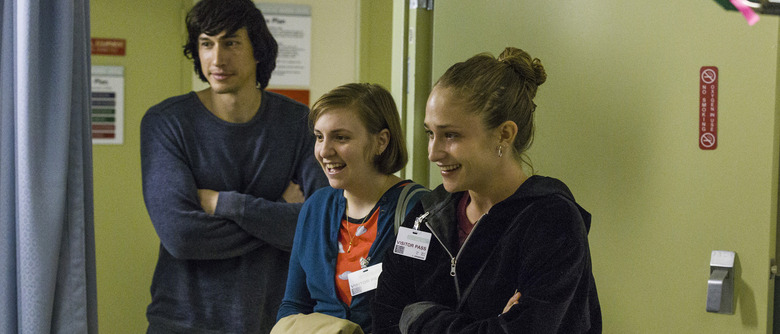 We've spilled a lot of digital ink trying to figure out when Game of Thrones might come to an end, but that's not the only HBO show eyeing the finish line. Girls, which enters Season 5 in 2016, is likely to end with Season 6, according to creator and star Lena Dunham. Read about the Girls Season 6 plan after the jump. 
Dunham spilled the beans about Girls Season 6 during a call-in to Elvis Duran and the Morning Show (via EW). Asked about a six-season plan, she responded:
Never say never, but that is the way that we're thinking about it right now, and we're starting to think about sort of how to wrap up the storylines of these particular young women. It's really exciting. I started working on this show when I was 23. I'm going to be 30, so it kind of feels right that this show kind of sandwiched my 20s and then I go off into the world.
Earlier this year, Dunham confirmed she'd spoken to HBO about taking Girls through Season 6, but her new comments make it clear she wants to wrap up after Season 6. "I think America has a tendency to push shows past their due dates," she said. "I like the British model — in and out."
If Dunham has her way, though, Season 6 might not be the last we see of Hannah and company. At the time, she also confessed she wanted Girls to return ten years later as a movie. "I have fantasies of us all coming back when we're 40," she said. "We'd want to wait long enough for something to have really gone down."
Although Girls has enjoyed tons of acclaim (it's earned two Golden Globes for Best Comedy or Musical), it's never been a big ratings-getter, and viewership slipped even further in Season 4. But as a premium cable channel, HBO isn't as beholden to those numbers as other networks are. So far the show is only confirmed through Season 5, but if it stays buzzy there's no reason to believe HBO won't renew it for Season 6.
Shooting on Girls Season 5 wrapped in August. HBO has not yet announced a premiere date, but it's expected to air sometime in January.