'Star Wars Land' Will Result In Huge Disneyland Changes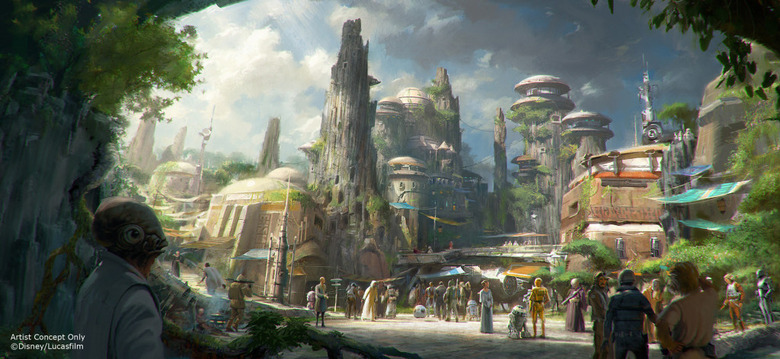 Last week, Disney announced that Star Wars Land construction would close popular attractions beginning January 11th, 2016. Now a new report claims that the construction will bring huge changes to Disneyland which would dramatically change Rivers of America and the look of Walt Disney's original theme park. Learn about the rumored Disneyland changes details after the jump.
Update: Disneyland's official twitter account has apparently confirmed this rumor, stating "The Rivers of America will have a new route when it reopens." Thanks to Matt G for the heads up.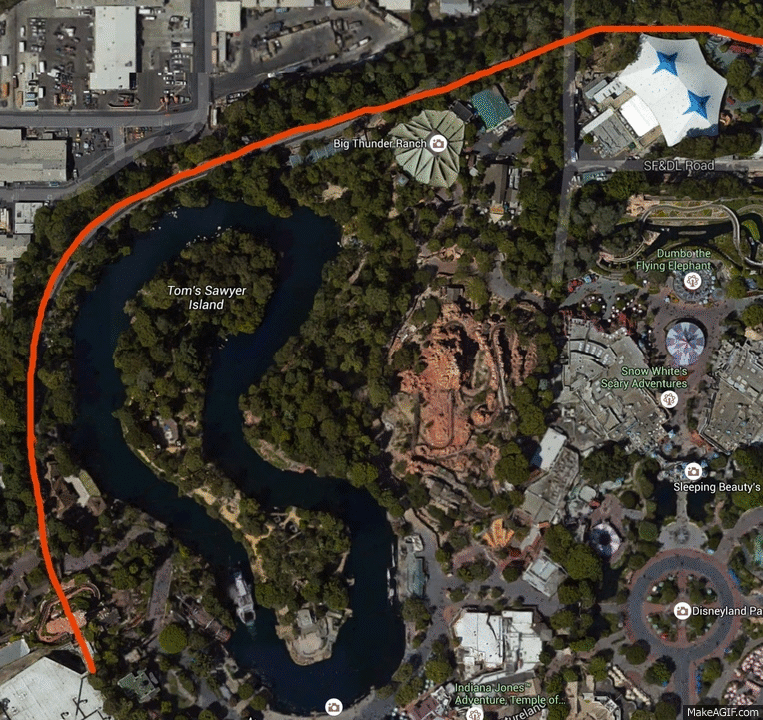 We've already told you everything there is to know about Star Wars Land thus far. We had heard that construction would begin in 2016, starting in January with Disneyland Railroad and attractions in Rivers of America ("Fantasmic!", Mark Twain Riverboat and Sailing Ship Columbia, Pirate's Lair on Tom, Sawyer Island, and Davy Crockett Explorer Canoes) closing for about a year, while elsewhere in Frontierland, Big Thunder Ranch (including Big Thunder Ranch Barbecue, Big Thunder Ranch Petting Farm and Big Thunder Ranch Jamboree) would close permanently.
A new report from MiceChat, who always has their pulse on the inside happenings at Walt Disney Imagineering, claims that Disneyland's northwest perimeter will be changed dramatically. While we should consider this as a rumor for now, here is whats being reported
Disneyland's Rivers of America and the Disneyland Railroad will need to be heavily modified and rerouted to make it all happen. The track of the Disneyland Railroad will be realigned for the first time since 1965. ... The new railroad route will make a sharper right turn past Splash Mountain and head out towards what is now Tom Sawyer Island and the Big Thunder Ranch area. The tracks will pass along the backside of Big Thunder Mountain Railroad before making another dogleg turn to the north and joining the current alignment near the existing Toontown station. The Fantasyland Theatre will head off to Yesterland as the new railroad alignment is sent through that area, carving out some new acreage for a future Fantasyland expansion that is gaining steam with TDA planners now.
I created the animated GIF image above to illustrate the proposed new placement of the Disneyland Railroad (blue line) and the new Rivers of America layout. Of course, the exact areas and locations are estimated based on the MiceChat report, so it should only be considered a rough estimate.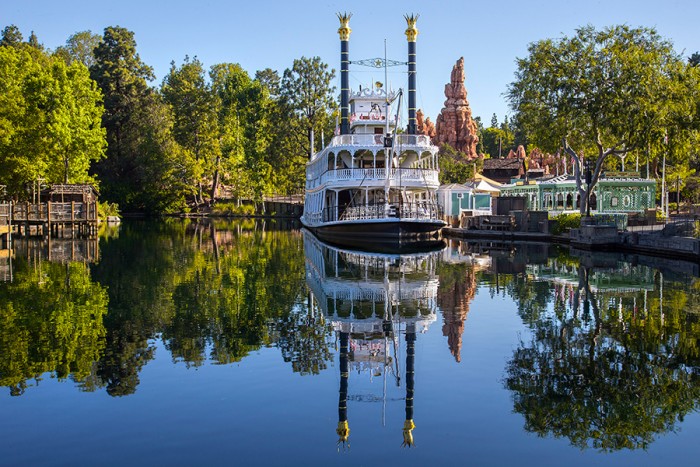 The Rivers of America will need to be completely drained for the construction, but Disney apparently hopes to install coffer dams so that the river can be full of water along the Frontierland and New Orleans Square riverbanks. This would allow park guests to take photos which wouldn't look not-so-magical during the construction. According to the report, Rivers of America's pathway will be "truncated and shortened on its northern end, and the unused northern half of Tom Sawyer Island will be removed so that the new riverbed can take that space."
Once the new riverbed is created and new underwater track is laid, the Rivers of America track that the two big boats travel along will be approximately 25% shorter than its original 1955 layout. With Star Wars show buildings directly to the north of this area, WDI is working to create new show scenes and rock formations along the northern third of this new Rivers of America alignment to entertain future riders on the Mark Twain and Columbia.
The report also claims that Walt Disney Imagineering hopes to finish this work by April 2017, in just 15 months. The rumors promise a "freshened Fantasmic! show" which will reopen by July 2017.
If you think the park is busy now (Disneyland attendance spiked over 15% this summer over last), the construction could make things a lot worse. The closure of Rivers of America and Disneyland Railroad could create a loss of up to 3,000 riders per hour during busy days (or what MiceChat equates to if both Space Mountain and Matterhorn Bobsleds were closed for refurbishment for 15 months).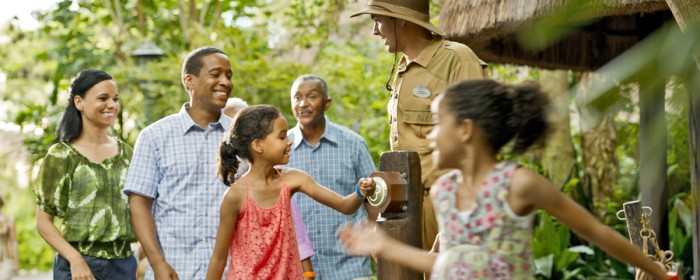 Hybrid Fastpass+ Coming To Disneyland in 2016?
The site also claims that a hybrid version of Walt Disney World's Fastpass+ could be introduced in the Anaheim Disneyland resort in 2016. The new Fastpass+ would involve RFID-enabled annual passes and tickets, with guests using a smartphone app instead of MagicBands.
A Fastpass+ reservation center in each park would handle day-of visitors without Fastpass reservations, which sounds like a huge mess waiting to happen. Disneyland has a lot more annual pass holders than Orlando, many of whom visit the park on a whim. I can't imagine how a Fastpass+ system where out-of-town visitors book Fastpasses months in advance will change things for the local regulars. Original plans to test the system in Disneyland this summer were apparently abandoned.
Of course, take all of these as rumors until the Mouse officially confirms the information.