Matthew Vaughn To Direct Spy Thriller 'I Am Pilgrim'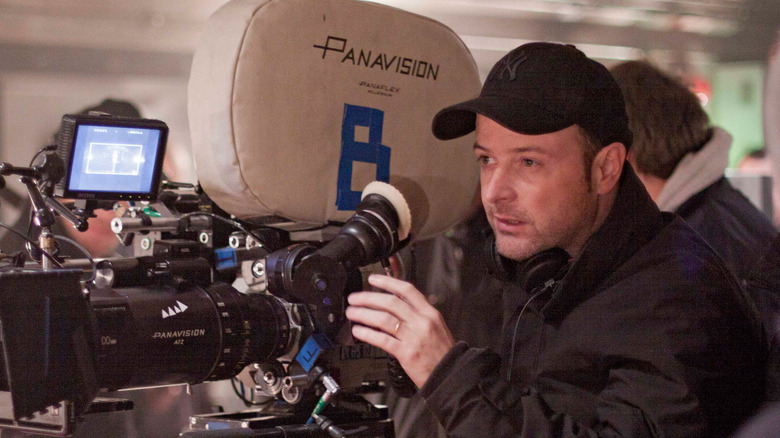 Matthew Vaughn is getting back into the spy game. The Kingsman: The Secret Service helmer has been set to direct MGM's espionage thriller I Am Pilgrim, based on the bestselling novel by Terry Hayes. Get all the details on the Matthew Vaughn I Am Pilgrim project after the jump. 
TheWrap reports Hayes will adapt his own book for the movie. The story concerns the adopted son of a wealthy American family, who used to head a secret spy unit for U.S. intelligent. He's since entered an anonymous retirement, but since no spy ever truly stays retired in the movies, he gets sucked back in thanks to a strange investigation that turns into a race to stop a terrorist attack.
MGM sees I Am Pilgrim as a potential franchise-starter, and Hayes is already at work writing a follow-up novel. An experienced screenwriter, Hayes' credits include Mad Max 2: The Road Warrior, Mad Max Beyond Thunderdome, Payback, Vertical Limit, and From Hell.
Said Jonathan Glickman, president of MGM's Motion Picture Group, in a statement:
We could not be more excited to have a consummate filmmaker like Matthew to bring I AM PILGRIM to the screen. His sensibility, coupled with Terry Hayes' incredible story, gives us the ideal team to bring this character to the world wide audience.
Vaughn last made Kingsman: The Secret Service and is now working on a sequel, though it remains unclear if he'll direct. Though Kingsman was a send-up of the spy genre, he can do more straightforward thrillers as well as we saw with Layer Cake. His other credits include Stardust, Kick-Ass, and X-Men: First Class.
In addition to directing, Vaughn will produce and co-finance through Marv Films. Lloyd Braun of Whalerock Industries is also producing, and Andrew Mittman serves as executive producer. Glickman and Matt Dines will oversee I Am Pilgrim for the studio. No start date or release date has been announced.