Nicolas Winding Refn-Produced 'Maniac Cop' Remake Finds A Director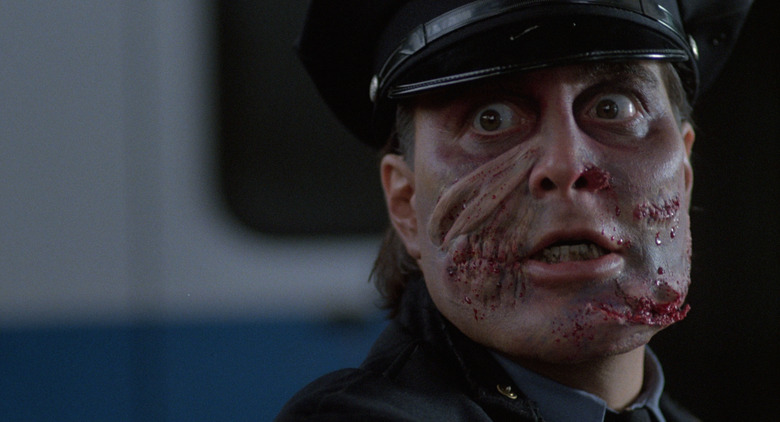 Nicolas Winding Refn's Maniac Cop remake is taking its sweet time coming together, but rest assured it hasn't fallen by the wayside completely. Last year we learned Ed Brubaker had written the script, and today comes news that John Hyams will direct. More about the Maniac Cop remake director after the jump. Twitch got the scoop on the Maniac Cop remake director from Refn at Fantastic Fest, and then got confirmation from Hyams himself on Twitter. Hyams is best known for directing Universal Soldier: Regeneration and Universal Soldier: Day of Reckoning. Here's Hyams:
It's true. A tremendous opportunity — collaborating with Nicolas Winding Refn, from a phenomenal script by Ed Brubaker.
It's the follow up movie I've been waiting for.
Writer Larry Cohen and original Maniac Cop director William Lustig had been working on a new Maniac Cop for a while already when Refn signed on in 2012. In 2014 we heard Brubaker, a comic book writer best known for the Criminal series and Marvel's Winter Soldier storyline, had signed on to write the script.
At the time, the hope was that the producers would announce the Maniac Cop remake director at the 2014 Cannes Film Festival. But better late than never, right?
Lustig's original Maniac Cop centered on, well, a maniac cop. Portrayed by Robert Z'Dar, he's an undead uniformed officer who stalks the streets of New York City. Tom Atkins played a cop heading the investigation, and Bruce Campbell played a cop who falls under suspicion. Richard Roundtree also starred as the police commissioner.
Cohen initially described the new project as "more a prequel than anything else," but as of now it sounds more like a straightforward remake. Well, it worked out for Lustig's Maniac. Now that it's got a solid team lined up, here's hoping it won't be another year or three before we get the next Maniac Cop update.