Matt Damon Says His Whitey Bulger Biopic Would've Been The 'Unforgiven' Of Gangster Pics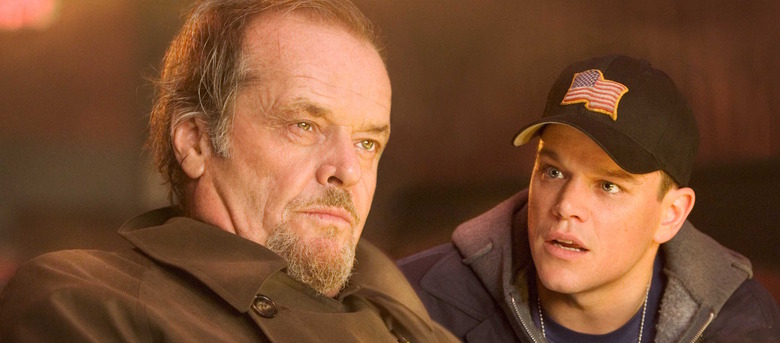 A few years back, there were multiple Whitey Bulger biopics in development. We all know how the Johnny Depp one turned out, of course, since Black Mass hit theaters a couple weeks ago. But Matt Damon, who had planned to star in one of the other projects, has now revealed a bit more about what his take on the story would've been — and could still be, if it ever gets back off the ground.
Read all about the Matt Damon Whitey Bulger movie that never was after the jump. 
We first heard about the Matt Damon Whitey Bulger project back in 2011. At the time, the plan was for Ben Affleck to direct and Damon to star, with Casey Affleck playing Whitey Bulger's brother Billy. (That's the Benedict Cumberbatch character in Black Mass.) But progress seemingly sputtered out, and once Black Mass really got going, Damon's project was dead in the water.
However, the Boston Globe recently got Damon to spill on what his Whitey Bulger biopic would've been like.
Ben and I had an idea that we would do it more like 'Unforgiven' — which was the anti-western. We wanted to do the anti-gangster movie. I got a letter from somebody — from a writer in South Boston when [Bulger] got caught and we announced that we were going to do this story. He sent me this letter and he was like, 'Don't glorify this guy anymore. Just stop. Please. He caused so much damage to so many people.'
And so it didn't sit well with me. And then as I thought more about it, and Ben and I talked about it, what we realized was there was a way to do a movie that really explored all of our complicity in the raising up of this guy... And, look, I was in 'The Departed,' so I'm not knocking anybody. I'm just saying what our way in was going to be, and I think it's very different than anything that's been done before and I was really excited about it.
Damon's idea does sound very different from Black Mass, and it's too bad his version won't get made anymore. Or will it? Earlier this month, Damon suggested that he could still make his Whitey Bulger movie "maybe down the line," and added, "The idea that Ben and I have for making this gangster movie that we were talking about could apply to someone who wasn't Whitey Bulger too."
And while there don't seem to be any concrete plans at this point, it sounds like Damon hasn't totally stopped thinking about it. "If we make it about our own complicity — like why do we celebrate this sociopathy," he mused, "then that's a place that hasn't been mined... and it's really interesting."