'Kong: Skull Island' Recruits John Goodman; More Plot Details Revealed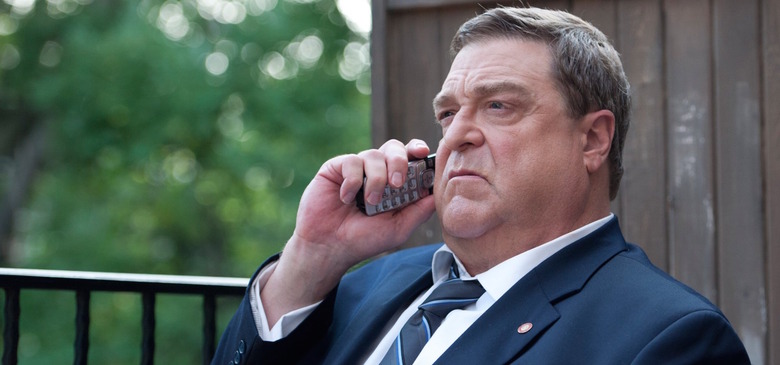 There's a lot we still don't know about Kong: Skull Island, but the one thing that's becoming increasingly obvious is that it'll have a really, really great cast. Director Jordan Vogt-Roberts' latest get is John Goodman, who joins Tom Hiddleston, Brie Larson, Samuel L. Jackson, John C. Reilly, Toby Kebbell, and Straight Outta Compton breakouts Corey Hawkins and Jason Mitchell. (Told you it was a fantastic lineup.)
Get details on the John Goodman Kong Skull Island casting, as well as new info about the plot, after the jump. 
According to Deadline, who broke news of the John Goodman Kong Skull Island casting, Goodman will play a government official named Randa who leads an expedition. Set in the 1970s, Kong: Skull Island centers on a man (Hiddleston) who brings a rescue team to a mysterious, creature-laden island in search of his brother, who got stranded there while trying to retrieve a mythical cure-all serum.
Kong: Skull Island is envisioned as the first in a three-film series that will bring together King Kong and Godzilla. (Alternately, you can also think of it as a four-film series that started with 2014's Godzilla.) The plan is to follow it with Godzilla 2 and then a Godzilla / King Kong crossover that has the titans butting heads or teaming up. Or maybe both, like in a buddy cop comedy.
Vogt-Roberts is directing Kong: Skull Island from a script by John Gatins (Real Steel) and Max Borenstein (Godzilla). John Jashni, Thomas Tull, and Mary Parent will produce. Shooting begins this fall. Universal had the film set for release on March 10, 2017, but it's unclear if that date has changed now that it's set up at Warner Bros.
Goodman was last seen in Rupert Wyatt's The Gambler, which also starred Larson. He has Trumbo and Love the Coopers coming out in November, and recently wrapped the thriller Valencia.