'Macbeth' Featurette: Examine Shakespeare With Michael Fassbender And Marion Cotillard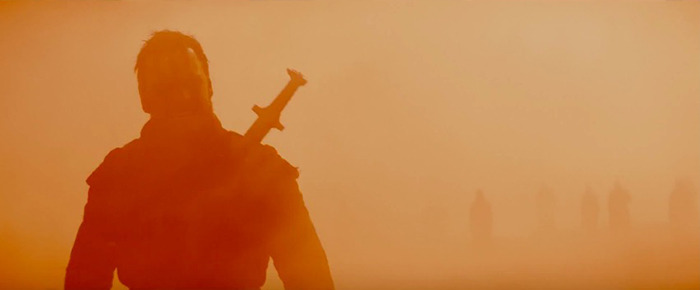 Macbeth, from director Justin Kurzel and starring Michael Fassbender and Marion Cotillard, appears to be, if nothing else, a visually overwhelming adaptation of the play by William Shakespeare. Fassbender plays the general Macbeth, of course, who becomes king through treacherous violence, while Cotillard plays his devious and ruthless wife Lady Macbeth.
This Macbeth featurette features interviews with those three primary voices (Shakespeare not included) and features interesting notes just as Kurzel saying the script read like a western, and the idea that Macbeth is suffering from PTSD.
There are some good "making of" shots here, too, which are just as visually striking as the film's footage itself. Fortunately, this featurette is just a bit more substantial than most things of this type. Running five minutes long it's still a pretty digestible piece of marketing, but it gives the actors room to talk, and so we'll take it.
Footage via Film4. The Weinstein Company will release the film in the US with a limited release beginning on December 4. The film will open much earlier in the UK, Ireland, Australia and New Zealand, with those dates set for this week. The film received quite a good reception after it premiered in Cannes this past May. Take a look at the trailer here to get an idea of why people might have responded so well.
Macbeth is directed by Justin Kurzel (who is also directing Fassbender and Cotillard in Assassin's Creed) based on a script by Todd Louiso (Hello I Must Be Going, Love Liza). It also features Elizabeth Debicki, Sean Harris, David Thewlis, Jack Reynor, Paddy Considine, and David Hayman.
Set in the 11th century and using Shakespeare's original dialogue, the film follows General Macbeth (Michael Fassbender), whose ambitious wife (Marion Cotillard) urges him to use wicked means in order to gain power of the throne over the sitting king.