Pierce Brosnan Sees "No Reason" Not To Have A Black James Bond; Chiwetel Ejiofor Nominates Michael Peña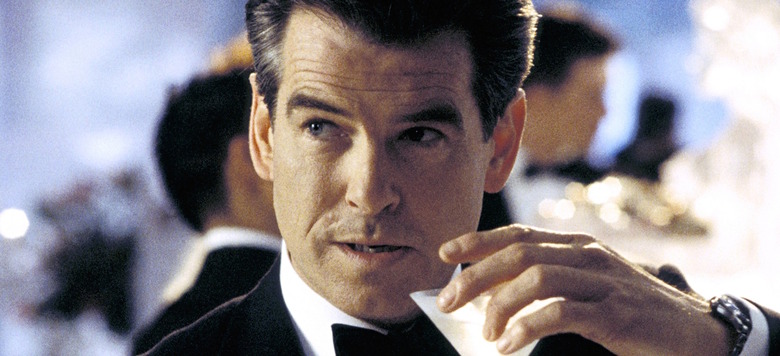 Even as our current James Bond suits up for his next adventure, fans have started talking about about who could, or should, replace Daniel Craig. In particular, there's been much speculation about whether the next Bond could be played by a non-white actor for the first time in franchise history.
For his part, former Bond Pierce Brosnan says he sees "no reason" why we couldn't have a black Bond. Meanwhile, Chiwetel Ejiofor (himself a popular fan pick for the role) suggests Michael Peña should be the next one to pick up 007's signature Walther PPK. Read the Pierce Brosnan black James Bond comments after the jump. 
Brosnan shared his thoughts on the next Bond in a chat with the Press Association. "Anything is possible for sure, but I think he'll be male and he'll be white," he said, adding, "There's wonderful black actors out there who could be James Bond, and there's no reason why you cannot have a black James Bond."
His comments echo ones made by his successor Craig way back in 2008. "If we can have a black U.S. president we can have a black James Bond," Craig told the Daily Mail while promoting Quantum of Solace. "I think it's the right moment for a black James Bond."
Brosnan was less open, however, to the idea of a distaff Bond. "But a female James Bond, no, I think it has to be male," he said. "James Bond is a guy, he's all male. His name is James, his name is James Bond."
As for Ejiofor, he went one further than Brosnan and put forth his own suggestion for the next Bond. "I want Michael Peña to be James Bond. That's what I want," he said. (The 12 Years a Slave actor also took himself out of the running, despite being a fan-favorite choice.)
Ejiofor and Peña are currently starring together in Ridley Scott's The Martian, which may explain why Peña was at the top of Ejiofor's mind. But Peña seems an even unlikelier pick than Ejiofor or Elba. Brosnan's probably right that the next Bond will be another white guy. Hollywood studios aren't exactly known for their commitment to diverse casting. But non-white is one thing – Peña is American, and even the most progressive Bond fans are likely to grumble about that.