'The Angry Birds Movie' Teaser Trailer: From The Smartphone Screen To The Big Screen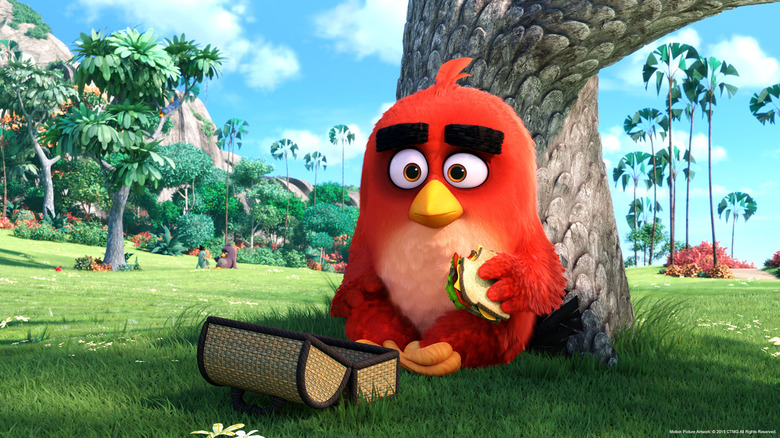 Video game movies don't have the greatest track record, but recently we've noticed some attempts to battle that trend. Duncan Jones is going wildly ambitious with Warcraft, while Macbeth director Justin Kurzel has amassed a Shakespeare-worthy cast for his take on Assassin's Creed.
And then there's Angry Birds, which turns a simple, colorful game about warring animals into a simple, colorful movie about warring animals voiced by big-name stars. It might not sound as prestigious as Warcraft or Assassin's Creed, but it looks a heck of a lot cuter and more family-friendly. Watch the first The Angry Birds Movie teaser trailer after the jump.
The Angry Birds Movie teaser trailer dropped on YouTube. Jason Sudeikis, Josh Gad, and Danny McBride voice the central avian trio (whom mobile gamers probably know better as "the red one," "the yellow one," and "the black one"), and Bill Hader voices a villainous pig.
The slightly odd thing about this film is that it promises to finally reveal "why the birds are so angry," when any Angry Birds player already knows the birds are righteously pissed off at the pigs for stealing their eggs. But maybe it's different in the movie. Here, it looks like the birds just have terrible tempers to begin with.
The Angry Birds Movie slingshots into theaters May 20, 2016. The voice cast also includes Maya Rudolph, Kate McKinnon, Tony Hale, Keegan-Michael Key, and Peter Dinklage. Clay Kaytis and Fergal Reilly directed.
The movie takes us to an island populated entirely by happy, flightless birds – or almost entirely. In this paradise, Red (Jason Sudeikis – We're the Millers, Horrible Bosses), a bird with a temper problem, speedy Chuck (Josh Gad in his first animated role since Frozen), and the volatile Bomb (Danny McBride – This is the End, Eastbound and Down) have always been outsiders. But when the island is visited by mysterious green piggies, it's up to these unlikely outcasts to figure out what the pigs are up to.