'Jack Reacher 2' Finds Villain In Patrick Heusinger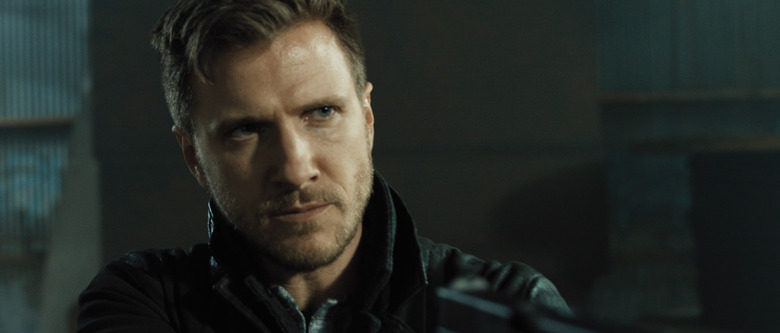 Jack Reacher 2 has found its villain. Patrick Heusinger, of Bravo's Girlfriends' Guide to Divorce, has entered talks to join Tom Cruise in the action sequel, along with Cobie Smulders, Aldis Hodge, and Danika Yarosh. Get more details on the Jack Reacher 2 villain casting after the jump. Variety broke the news. Ed Zwick is directing Jack Reacher 2, after working with Cruise on The Last Samurai. He replaces Chris McQuarrie, who helmed the first movie. Richard Wenk (The Equalizer) wrote the original script for Jack Reacher 2, and Zwick and Marshall Herskovitz recently completed a rewrite.Jack Reacher 2 will be based on Lee Child's 2013 novel Never Go Back, in which Reacher arrives in the Virginia headquarters of the U.S. Army Military Police Corps to discover that his commanding officer Susan Turner has been arrested. Worse, Reacher finds himself accused of beating up some dude and maybe fathering a child.
He can't remember doing either of those things, but he vows to get to the bottom of the mystery in typical Jack Reacher style, using his wits, his fists, and his unnecessarily rude attitude toward people who are just trying to do their jobs. (I really felt for the hardware store guy who got screamed at in the first movie because he didn't want to let some intense stranger harass his employees.)
Yarosh (Heroes Reborn) plays a girl who may or may not be Jack Reacher's daughter. Smulders is reported to be playing Danika, who may or may not be the film's version of Susan Turner. Details on the other characters are being kept under wraps.
Besides his recurring role on Girlfriends' Guide to Divorce, Heusinger is also known for his appearances on Gossip Girl, Royal Pain, and Revolution. He will next be seen in the Hulu comedy series Casual and the video game tie-in series Quantum Break. On the film side, Heusinger's credits include Frances Ha, Black Swan, and The Nanny Diaries.
Jack Reacher 2 shoots this fall for release on October 21, 2016.