'Upstream Color' Director Shane Carruth Goes Big-Budget For 'The Modern Ocean'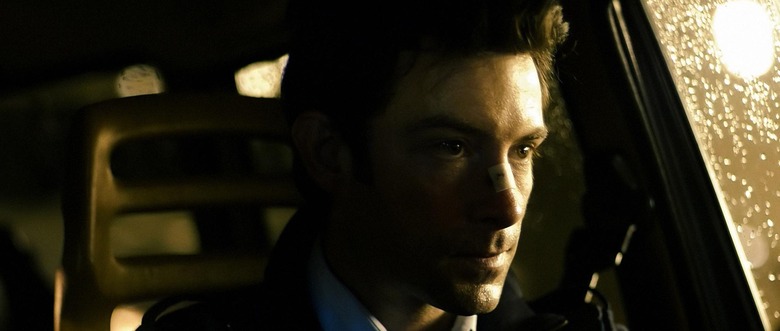 Shane Carruth has made two movies, Primer and Upstream Color, with a long quiet period between them. Both those films were totally independent, low-budget affairs; both films achieved far more than the humble bottom line of either movie would lead anyone to assume. Now, for his third movie, Carruth is pulling in some money — if not "big-budget" by studio standards we're definitely talking about far more money than he's used before — and if things work out that will allow his script The Modern Ocean to be realized on screen just as he wants it.
Deadline reports that Carruth has signed with WME, which usually wouldn't be the sort of thing that would cause us to take notice. But in this case it's because the "nautical action adventure" film The Modern Ocean, requires a larger budget, and the WME deal will help it roll in.
Should we be concerned about the fact that taking money from other people can mean a loss of control? Maybe, but I'll just go with the notion that Carruth has good instincts and knows what he's doing. He'll produce the film with Lawrence Inglee of Blackbird, with money coming in part from financier Gideon Tadmor.
We don't know much about the film, but it does sound a lot bigger in scope than either of Carruth's previous movies.
The filmmaker talked about the story to Motherboard earlier this year, saying that the primary cast is made up of about ten people, with another twenty or more as supporting players.  The film is set at sea, and finds the crew of a ship dealing with a host of problems: the ocean, weather, battles with other ships, and each other.
The setting is still an isolated, wild place, he says,
...the ocean is a place where I can set a story on a world stage. The ocean is not policed in any kind of perfect way. And a lot of things happen out there that, you know, it's sort of every man for himself or every group of men for themselves.
And this becomes a much bigger movie than anything he's done before (bold emphasis below is ours):
I'm constantly interested in the politics, interactions between different personalities, different characters. That's what this boils down to: it erupts into a big action film, essentially, but the reasons why it does are the reasons the story exists. That characters are unable to get aligned is because they're all pointed in different directions, they all have slightly different motives. And that's not always known to the group.
We don't know when we might see The Modern Ocean, but we'll be ready to take a seat as soon as he's ready to show it off.