'Manson Family Vacation' Trailer: Everybody Freaks Out When You Bring Up Charles Manson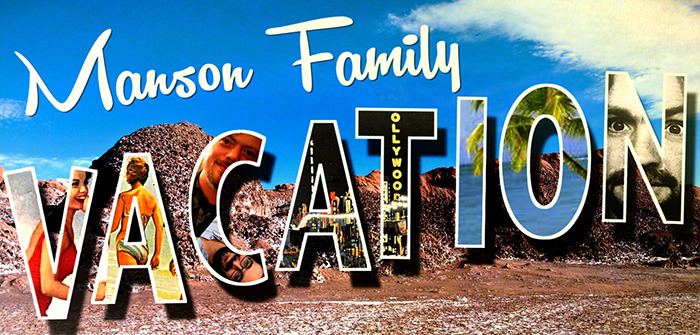 In Manson Family Vacation, Jay Duplass plays a Los Angeles family man whose life is upended when his burnout brother Conrad, played by Linas Phillips, shows up on his doorstep. Conrad doesn't just want to chill on the couch, however. He's fascinated with the story of Charles Manson, and wants to do a tour through the LA landmarks that play a part in the horrible story of Manson and the murders committed in his name.
Road tripping through the history of the Family is a weird way to bring a small family together, but maybe it will work? Check out the Manson Family Vacation trailer below.
I can kind of sympathize with the brother Conrad here, because I spent some of the past month completely immersed in Karina Longworth's great podcast You Must Remember This.
The last season of that podcast was a twelve-episode examination of the Charles Mansion story, detailing participants from Manson and his "family" to Roman Polanski and Sharon Tate, Dennis Wilson, Kenneth Anger, and Candice Bergen, and talking about exactly the LA history that Conrad is obsessed with. (That booth in the trailer, for example, where Conrad says Sharon Tate ate her last meal is at El Coyote, just a couple blocks from The New Beverly Theatre.) It's a great account of the Manson story and all the social and cultural factors that played into it, with no romanization to gloss over how terrible many of Manson's actions, big and small, actually were.
I guess a movie about the guy sitting in the back yard listening to the podcast wouldn't have the same effect, however, so I can understand why Jay Duplass's character has to go along for the ride to find out all this weird stuff for himself.
Manson Family Vacation is set to hit iTunes and On Demand on October 6. Trailer via The Orchard.
Nick Morgan (Jay Duplass) has it all: a loving family, a beautiful home and a successful law practice in Los Angeles. His estranged brother Conrad (Linas Phillips) has nothing but a backpack. When Conrad shows up for a surprise visit, all he wants to do in town is go to the infamous Manson Family murder sites. Reluctantly, Nick joins him and ends up on a road trip that leads the brothers into the modern-day world of Charles Manson.