'The Peanuts Movie' Trailer: Look Out World, Here They Come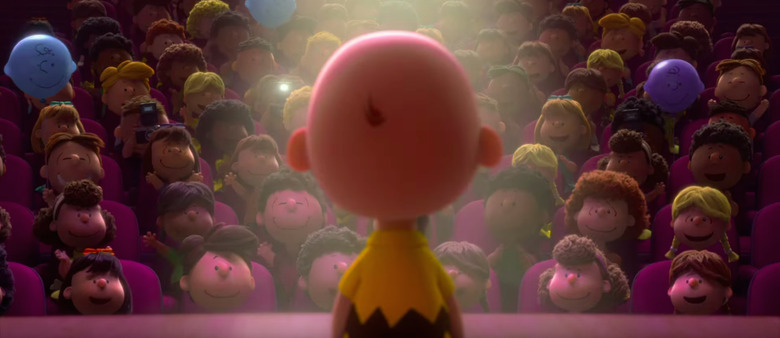 After 65 years and countless adventures, the one thing the Peanuts gang has never done is open a theatrical feature. But there's a first for everything. This fall, Charlie Brown, Snoopy, and the rest of their friends are heading to cinemas for The Peanuts Movie. Check out the new trailer after the jump.
20th Century Fox presented The Peanuts Movie trailer on YouTube.
The trick with this project will be to straddle the line between modern and classic. Update the characters too much, and the film will alienate fans who grew up loving these characters; don't update them enough, and the movie will feel stale. Based on the trailer, it looks like director Steve Martino has struck a pretty good balance. We see the characters jamming out to DJ Khaled's "All I Do Is Win," but as promised, they don't "twerk, wear a baseball cap backwards or try to 'break the Internet' a la Kim Kardashian."
In addition to the new trailer, 20th Century Fox has also unveiled the Peanutize Me! Character Creator, which allows you to customize your very own Peanuts-style avatar. Like this one I made in the name of serious investigative journalism: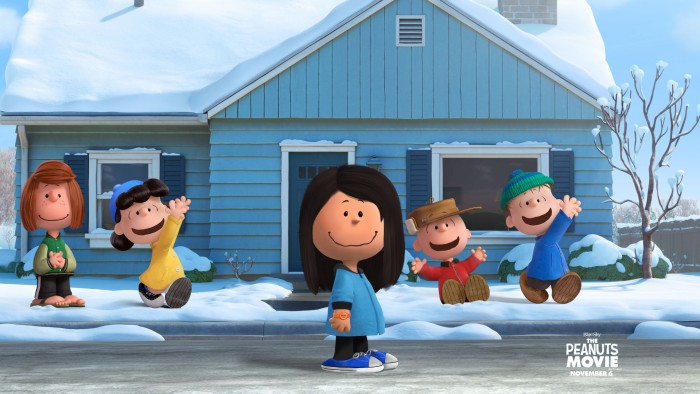 The Peanuts Movie opens November 6. Paul Feig serves as producer, along with Craig Schulz and Bryan Schulz, sons of late Peanuts creator Charles M. Schulz.
Charlie Brown, Snoopy, Lucy, Linus and the rest of the beloved "Peanuts" gang make their big-screen debut, like they've never been seen before, in state of the art 3D animation. Snoopy, the world's most lovable beagle – and flying ace – embarks upon his greatest mission as he takes to the skies to pursue his arch-nemesis The Red Baron, while his best pal, Charlie Brown, begins his own epic quest. From the imagination of Charles M. Schulz and the creators of the ICE AGE films, THE PEANUTS MOVIE will prove that every underdog has his day.