Chris Evans And Jared Leto In Early Talks For 'The Girl On The Train'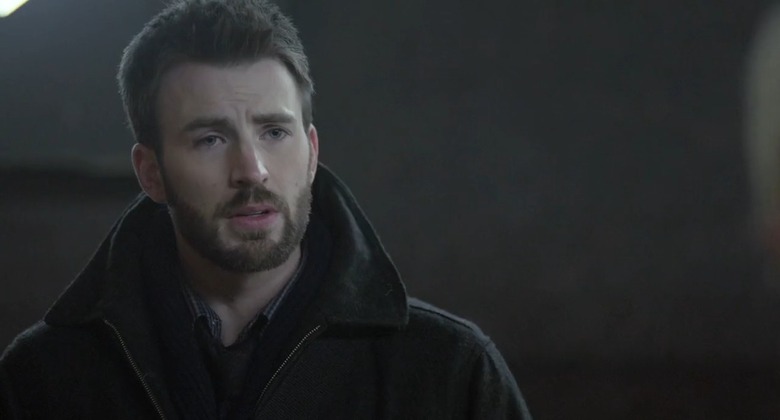 Two high-profile actors are looking to board a promising new thriller. We just mentioned The Girl on the Train earlier today when talking about the Liam Neeson movie The Commuter — Girl is based on the novel of the same name by Paula Hawkins, and follows a woman whose problems haunt her after she is pulled into a mystery involving a couple that she imagines to enjoy the perfect marriage.
Emily Blunt, Rebecca Ferguson and Haley Bennett are already set to play three of the lead characters, and now Chris Evans and Jared Leto are in early talks for the film. 
Here's a description of the book:
Rachel takes the same commuter train every morning. Every day she rattles down the track, flashes past a stretch of cozy suburban homes, and stops at the signal that allows her to daily watch the same couple breakfasting on their deck. She's even started to feel like she knows them. "Jess and Jason," she calls them. Their life-as she sees it-is perfect. Not unlike the life she recently lost. And then she sees something shocking. It's only a minute until the train moves on, but it's enough. Now everything's changed. Unable to keep it to herself, Rachel offers what she knows to the police, and becomes inextricably entwined in what happens next, as well as in the lives of everyone involved. Has she done more harm than good?
Emily Blunt will be Rachel; Rebecca Ferguson is set to play Anna, and Haley Bennett to be Megan, the woman nicknamed "Jess" in the description above. Variety reports that Evans would play Ferguson's husband, and Leto would be the husband of Bennett's character.
The talks aren't set yet, with schedules and that sort of thing to figure out (Evans and Leto probably have some obligations to Marvel and Warner Bros., respectively that could be problematic for this production) but the trade says they're both eager to do the film.
Tate Taylor (The Help) is directing, and Marc Platt will produce, with Jared LeBoff of Marc Platt Productions acting as executive producer. Erin Cressida Wilson is scripting. With this cast, and the well-liked source novel (which has drawn many comparisons to Hitchcock) this could really quickly become a 2016 film we can't wait to see.