'In The Line Of Fire' TV Series Prepping For Duty At NBC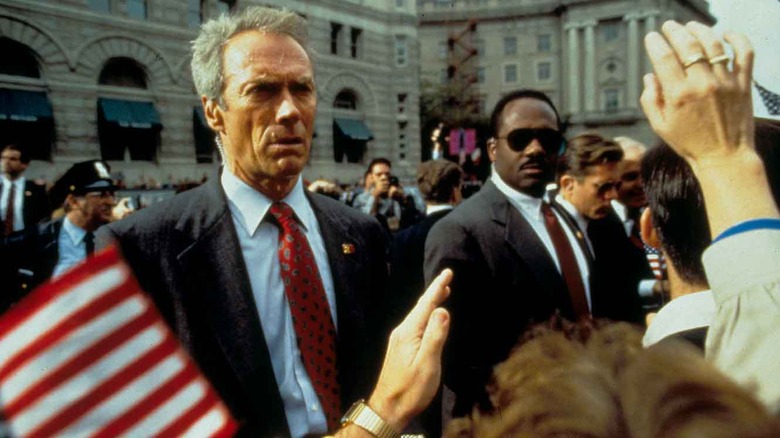 The 1993 thriller In the Line of Fire is an excellent thriller from director Wolfgang Peterson. The film featured Clint Eastwood, in his first post-Unforgiven role, as a Secret Service agent who had failed to prevent the assassination of JFK, but is given a chance to redeem his own sense of value and responsibility when an assassin (John Malkovich) targets the current US President. The film is good in part because it's a perfect role for Eastwood, especially as a slightly more accessible companion for Unforgiven.
Now there's an In the Line of Fire TV series coming to NBC, because how could there not be? Some of the basics are the same — the Secret Service, the assassin — but there are a couple of new wrinkles. For one, there won't be anyone like Eastwood in the role, because how many actors are there who have the same sort of thing Eastwood did at that point in time? What we know about the developing In the Line of Fire TV series is below. 
Deadline reports that In the Line of Fire comes from Carol Mendelsohn and Josh Berman, who worked together on CSI, with Berman also working on The Blacklist and Drop Dead Diva. The show, according to the site,
...centers on a Secret Service agent who, after a fall from grace, gets the chance to redeem himself when a rogue CIA hitman threatens to assassinate the president. The agent and his female partner will investigate cases while engaged simultaneously in a twisted cat-and-mouse with the would-be assassin, who will upend their lives — forcing them to question their loyalties both professional and personal.
That's kind of like the original film, but with the expanded scope that will be necessary to string the two-hour story out into at least one season of TV. Perhaps a case-of-the-week approach will keep things lively from one episode to the next while the new version of Eastwood's character Frank Horrigan pulls on the threads that lead him to the assassin.
And the bit about questioning loyalties is intriguing. In the film (spoiler) the assassin is himself a former CIA operative and he carries a grudge against the government thanks to the circumstances of his dismissal. I could see any number of options for creating a new assassin with their own anti-government stance — make him a 9/11 truther, please! — but I wonder how Horrigan's own loyalties would be called into question.
Here's the original trailer for the 1993 film: