Jason Statham's Planned 'Layer Cake' Sequel Is Now A TV Show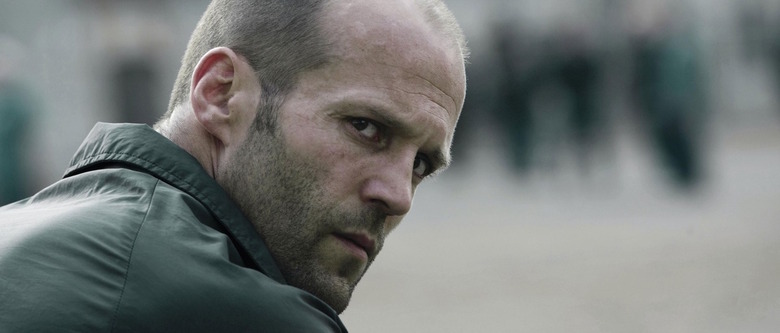 Jason Statham surprised us all with his comedy chops in Spy, and now he's about to branch out in an even more unexpected direction. Viva La Madness, the Layer Cake follow-up that's been cooking for a couple of years now, is now being reworked as a TV series with Statham still attached to star. It'll be his first-ever small-screen gig.
Get all the details on the Jason Statham Viva La Madness TV show after the jump. 
Gaumont International Television has announced it's developing Viva La Madness as an hourlong television series. It's based on the book by J.J. Connolly, who also wrote the novel that inspired Layer Cake. Although Connolly's Viva La Madness is a direct sequel to Layer Cake, the television series is not billed as a direct sequel to the 2005 film starring Daniel Craig. Nor is Craig involved with the new project.
Statham will play the anonymous lead, "who is stranded in the Caribbean itching for the criminal life he left behind — even though he's still a wanted man back home. Soon he joins forces with two robust London gangsters: the menacing Sonny King and his paranoid partner Roy 'Twitchy' Burns."
In a statement, Statham explained why they'd decided to rework Viva La Madness as a show. "The way J.J. writes is so on the ball and authentic its hard to let any of it go," he said. "Trying to lose characters or shave down scenes every other page didn't work, we wanted it all. The best place was a 10 hour plus show that lets you fully disappear into Connolly's world."
"Viva La Madness, with its riveting characters and twisting storyline, is a volatile cocktail of action and comedy that only J.J. Connolly can create," added Gaumont International Television CEO Katie O'Connell Marsh. "Jason Statham [...] brings such strength and credibility to his characters but also has an effortless shade of vulnerability that gives him so much dimension on screen."
Connolly is writing the scripts. He'll additionally serve as executive producer along with Statham and Steve Chasman, who own the rights. Viva La Madness does not yet have a network home, and no other actors or directors are attached at this time.