HG Wells And Jack The Ripper Story 'Time After Time' Will Be An ABC Series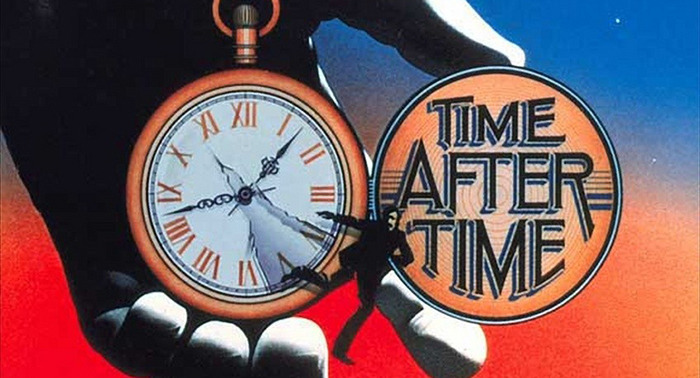 Time After Time was a 1979 novel by Karl Alexander that started with the idea that early science fiction author H.G. Wells had actually invented a time machine, and used that concept to throw Wells into the far future of 1979 in pursuit of — no joke — Jack the Ripper.
The novel became a film directed by Nicholas Meyer, with Malcolm McDowell, David Warner, and Mary Steenburgen in the cast. Now those two efforts are inspiring a series from Scream, The Following and Stalker writer Kevin Williamson, and ABC has bought the project.
It's probably easiest to just read the jacket copy for the original novel:
When Wells showed it off to his famous friends–such as Henry James, Ford Madox Ford and other literary lights of 1893 London, he never suspected that another guest, his college friend, surgeon Leslie John Stephenson, was in truth the infamous Jack the Ripper. When Scotland Yard detectives showed up at Wells's house to inquire about Stevenson, Jack took the machine and fled to the future–1979 San Francisco. When the time machine, as designed, returned to its point of origin, Wells followed the Ripper to the future. Wells felt obligated to bring him back to justice. Once in San Francisco, Wells realized that he also must save that city . . . and a particular lovely young woman . . . from a new reign of terror at the hands of the depraved, grisly Jack.
Deadline says that the series "will chronicle the epic adventures of young H.G. Wells and his Time Machine." So it won't just be Wells chasing the Ripper all over time, or back and forth between 1893 and 2015. In fact, we don't even know if the action will land in 2015, though I can't imagine this series being entirely a period piece. And since one big aspect of the novel was Wells finding that the future is not a utopia, he pretty much has to end up in our present day.
Williamson will script the pilot and exec produce the series. This deal seems like it's pretty early on, and while the casting of Wells will clearly be of huge importance, we don't know who might be in line for that part. In fact, we don't know what Williamson will do with the story, though the logline from Deadline suggests it might differ significantly from the novel and film.
Here's the trailer for the original film, which thanks to the combined efforts of Nicholas Meyer and the main cast is better than you might expect. (That's as I remember it, at least; it's been at least 15 years since I've seen the movie.)