Rob Marshall To Direct 'Mary Poppins' Sequel For Disney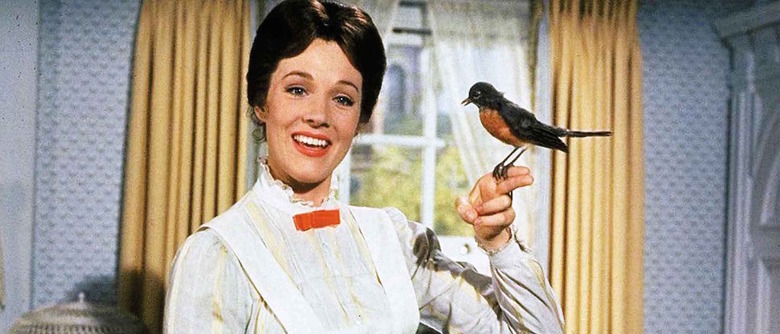 Disney's apparent quest to update every single movie in its catalog continues unabated. The next classic in its sights is Mary Poppins, as Rob Marshall has signed on to direct a new live-action musical based on P.L. Travers' books. (The struggle to get the rights of which were chronicled in another recent Disney movie, Saving Mr. Banks.) More details on the new Mary Poppins sequel after the jump. 
EW reports the Mary Poppins sequel will be a musical set in Depression-era London, which is about 20 years later than the original Mary Poppins. Furthermore, while the 1964 film mostly pulled from the first installment of Travers' eight-book series, the new movie "will explore Mary's further adventures with the Banks family and beyond as illustrated by Travers' seven additional novels." Despite all that, the site stresses the new Mary Poppins movie is not envisioned as a sequel.David Magee (Finding Neverland, Life of Pi) will write the screenplay, while Marc Shaiman and Scott Wittman (Hairspray, Smash) will compose original songs and a new score. The new Mary Poppins has the blessing of the Travers estate, as well as the support of original Mary Poppins co-composer (with his late brother Robert) Richard Sherman.
Marshall has plenty of movie musical experience. He got an Oscar nomination in 2003 for Chicago, and recently teamed up with Disney for Into the Woods. (In between, he helmed the critically planned musical Nine.) Producers John DeLuca and Marc Platt, who worked on Into the Woods, are also back for Mary Poppins.
The new Mary Poppins film has a lot to live up to. Mary Poppins was a smash hit when it opened in 1964, out-earning The Sound of Music and My Fair Lady. It picked up five Oscars (including Best Actress for Julie Andrews and Best Original Song for "Chim Chim Cher-ee") and was nominated for eight more.
Here is the original 1964 trailer for Mary Poppins:
And here is a trailer for Disney's 2013 film Saving Mr. Banks which was about author P. L. Travers' struggle with Walt Disney in making the film adaptation: