'Game Of Thrones' Will Feature The Star Of One Of Our Favorite 2014 Films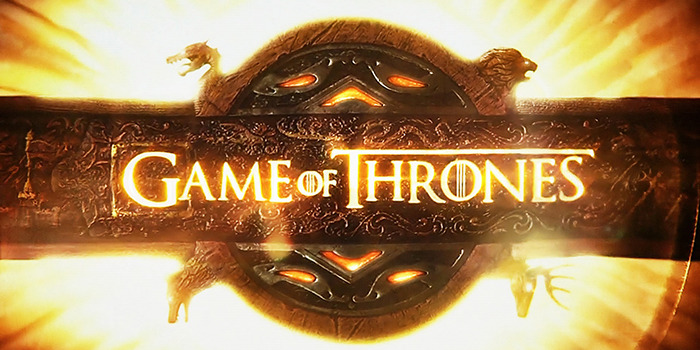 There's no official announcement about this yet, and the info comes from spy photos, so we're going to keep potential spoiler stuff after the jump. But the short version is that the sixth season of Game of Thrones has recruited, among several other new actors, the lead of one of our favorite 2014 movies.
Even better, this person seems to be playing a role that is, in some ways, already part of the Game of Thrones story. Confused? Don't be; just think Shakespeare.
Note: Potential Game of Thrones book and TV spoilers follow. Watchers on the Wall, via Vanity Fair, reports that Essie Davis from The Babadook has a notable role in the next Game of Thrones season.
Specifically, Davis is playing Cersei Lannister... sort of. In fact, Davis is playing the lead actress in a drama troupe, and her main role in the production mounted by that group is none other than Cersei. So it's like in Hamlet, where "the play's the thing wherein I'll catch the conscience of the king," except that in this case it seems like the play in question is more along the lines of a Lifetime movie about the royals in Kings Landing that is heavily skewed away from reality.
Or, to be more specific, in one of the preview chapters released from the forthcoming novel The Winds of Winter (book spoilers at that link), a troupe of actors is putting on a play called The Bloody Hand that features characters such as Eddard Stark and Cersei Lannister. There are spy pics showing the actor playing Ned, and Essie Davis is seen apparently in the role described in one casting breakdown as,
[A woman] in her early 40s, she's an elegant actress with a traveling theatre company. Fun, charismatic, rum-drinking actress in the troupe.
In addition to Essie Davis, Vanity Fair also reports that the role being played by Richard E. Grant is in fact the leader of this drama troupe. He's a character who "specializes in portraying drunken aristocrats," which means that Grant is spot-on A+++ casting.
There are some other big notes that have to do with this storyline, including one major character from the previous seasons, but we'll let you dig up that info on your own. In the meantime, here's an image of Essie Davis in character as the actress in character as Cersei.
UNCONFIRMED: Looks like Essie Davis will be in GoT 6! pic.twitter.com/nmPf5DPH7T

— harlequinade ☘️🌵🌿 (@lady_sati) September 11, 2015