'The Knick' Trailer: Drugs, Ambition, And Insanity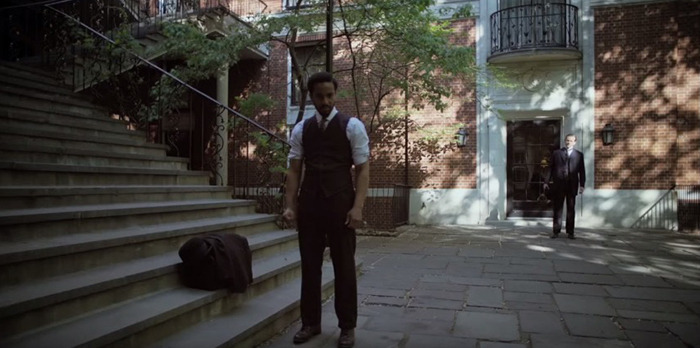 I can't wait for the October return of Steven Soderbergh's The Knick, which will be going into its second season. Once again, Soderbergh directs and shoots every episode of the series, and probably does much of the editing as well. This new look at the second season is even more appealing than the last because it teases far more stuff, and far weirder stuff — for instance, what's up with that fireball blowing up in some surgeon's face towards the end of this latest The Knick trailer?
I just love the look of this show, and if you want to know more about how Soderbergh puts it together, there's a digital book about the making of The Knick, with scripts, production notes, info on editing, and some very detailed (occasionally ridiculously detailed) accounts of how scenes were put together. Did I mention the book is free?
Trailer via Cinemax, which will begin broadcasting The Knick again on October 16. The show features Clive Owen, Andre Holland, Jeremy Bobb, Juliet Rylance, Eve Hewson, Michael Angarano, Chris Sullivan, Cara Seymour, Eric Johnson, David Fierro, and Maya Kazan.
When The Knick was renewed for a second season, Soderbergh said,
I'm going to do all 10 — you're seeing a trend now of ... a sense that there's a positive aspect to having a visual language that's very specific and very unified throughout the show. It's not only creatively satisfying, but also, practically speaking, better ... in terms of economics ... we schedule it like a film.
11 months ago, I did not think I'd be sitting here talking about 10 hours of material that is behind us and 10 hours in front of us, but I had a very similar reaction to the one Clive had when I read the first script ... I knew that, as the first person who got to take a look at it, the second person who was going to see it would say yes. My whole life, I've moved in any direction that I felt was going to engage me and excite me.