Rumor: Guillermo Del Toro Planning Original Project Described As "'Wall-E' Meets 'Splash'"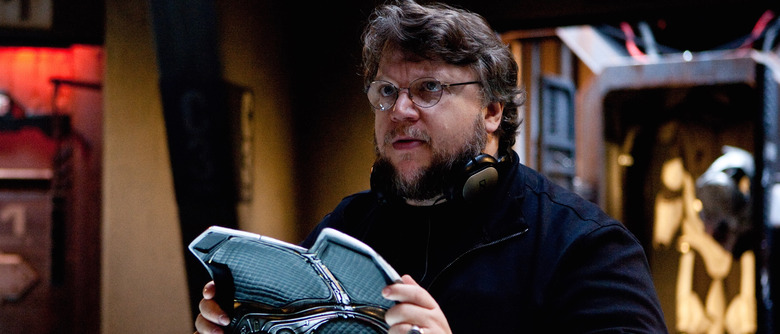 Between Pacific Rim 2, The Haunted Mansion, and Carnival Row, Guillermo del Toro has more than enough on his to-do list already. Nevertheless, it looks like he's adding one more. A new report claims he's working on an untitled original story described as "Wall-E meets Splash." Uh, what? More on the mysterious Guillermo del Toro project after the jump. 
According to The Tracking Board, del Toro has written and plans to direct and produce the new mystery project, which will be produced by Fox Searchlight. DanTram Nguyen and David Greenbaum will oversee for the studio. Neither del Toro nor Fox Searchlight has confirmed anything at this point, so take the news with a grain of salt for now.
Besides that bizarre / intriguing "Wall-E meets Splash" pitch, plot details are being kept under wraps. (So feel free to speculate in the comments about what a del Toro-directed Wall-E / Splash mashup would look like, is what we're saying.) The Tracking Board seems to believe it'll be aimed at kids — presumably based on the fact that Wall-E is rated G and Splash is rated PG, although neither is specifically a children's film.
Del Toro does have some experience with family films. He produced Puss in Boots, Rise of the Guardians, The Book of Life, and Kung Fu Panda 3, all for DreamWorks. However, most of his directorial efforts have been rated R, with the exception of Pacific Rim and the Hellboy movies which were PG-13.
When the movie will get going is not clear. Del Toro just finished Crimson Peak, due out later this fall, and is expected to make Pacific Rim 2 (which may or may not be subtitled Maelstrom) as his next film. Besides that, he has Disney's Haunted Mansion (though it's unclear if he'll direct) and TV projects The Strain and Carnival Row.