'Luke Cage' Adds Frank Whaley As Rafael Scarfe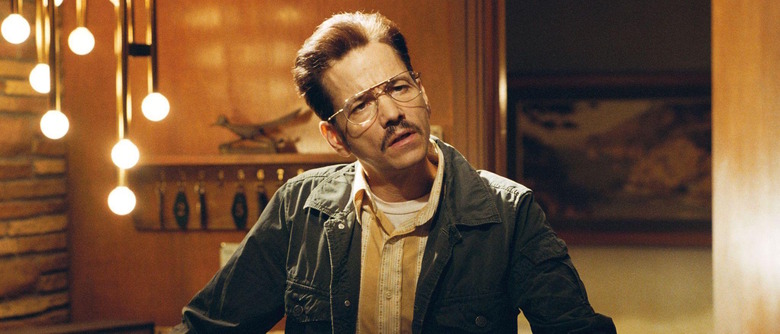 Luke Cage keeps making more friends. Frank Whaley has just come on board the Netflix series to play Detective Rafael Scarfe, joining Mike Colter as Luke Cage, Alfre Woodard as (probably) Black Mariah, and Simone Missick as Misty Knight. Get details on the Luke Cage Frank Whaley casting after the jump.
The third of four Marvel shows planned for Netflix, Luke Cage centers around a man who's wrongfully sent to prison. While there, an experiment gone awry grants him super strength and near-invulnerable skin. Once he escapes from jail, he sets himself up as a superhero for hire. Cheo Hodari Coker serves as showrunner.
Woodard's Black Mariah is believed to be the primary villain of the series. Other baddies will include Theo Rossi as Shades, a slick career criminal, and Mahershala Ali as nightclub owner Cottonmouth. Helping Cage out will be Missick's Misty Knight, a former cop. In addition, Rosario Dawson will reprise her role as Claire Temple from Daredevil and Jessica Jones.
Deadline, who broke the Luke Cage Frank Whaley casting news, describes "Rafe" Scarfe as a hard-nosed detective. It'll be a recurring role for Whaley. In the comics, Scarfe is Misty Knight's former NYPD partner who saves her life when an explosion causes her to lose her arm. He also helps out Luke Cage and other heroes.
Whaley just wrapped Madoff, ABC's miniseries which stars Richard Dreyfuss as the disgraced stockbroker, and will soon be seen in Monster Trucks, due out next spring. His latest directorial effort Like Sunday, Like Rain was released last year.
Luke Cage is expected to hit Netflix sometime in 2016. It'll be followed not long after by Iron Fist, the fourth and last of Netflix's planned Marvel series, and then all four of Netflix's Marvel heroes (Luke Cage, Iron Fist, Daredevil, and Jessica Jones) will team up for an event miniseries called The Defenders.