Rumor: 'Wonder Woman' Setting Revealed?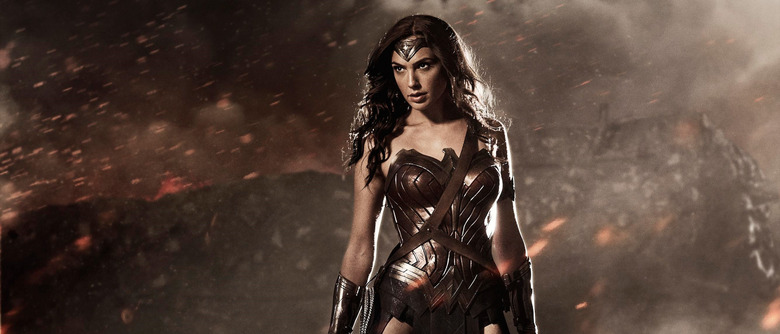 Although we've had an eye on Warner Bros.' Wonder Woman for a while now, we actually don't know a whole lot about it at this point. It's confirmed that Patty Jenkins will direct, with Gal Gadot and Chris Pine starring. Beyond that, we don't know what it'll be about, who the villain will be, or when and where it takes place.
All we have to go by right now is rumor and speculation, and on that front one particularly interesting tidbit is making the rounds today. While an earlier rumor indicated Wonder Woman would be set in the 1920s, this new one says it'll go back even further than that. More about the possible Wonder Woman setting after the jump. 
Heroic Hollywood has heard from its sources that the first half of Wonder Woman will be set during World War I (not II), while the second half will take place in the present day. The site has additionally heard Wonder Woman will be at least 200 years old in Batman v Superman: Dawn of Justice, so if that's true it wouldn't be out of the question for her to running around in the 1910s.
This new report contradicts a rumor that started with Bleeding Cool last year, which claimed the first Wonder Woman movie would be set in the 1920s, the second in the 1940s (World War II era), and the third in the modern day. Perhaps it's telling that both have heard there will be some period elements to the superheroine's story.
If I had to guess, I'd say the newer story makes more sense. Man of Steel, Batman v Superman, and Suicide Squad all take place in the present, and Justice League probably will too. It'd be a surprising choice to leave Wonder Woman stranded alone in the past while the rest of the DCEU marches forward in the present. Even Marvel's Captain America: The First Avenger ended by bringing its World War II hero to the modern day.
But until Warner Bros. offers any concrete information, this is all just conjecture. Fortunately, there should be more details coming our way soon, as Wonder Woman is gearing up for a fall shoot. (Expect some big casting notices in the not-too-distant future, at the very least.) The film opens in theaters June 23, 2017.