Fantastic Fest Adds Charlie Kaufman's 'Anomalisa' In Final Programming Wave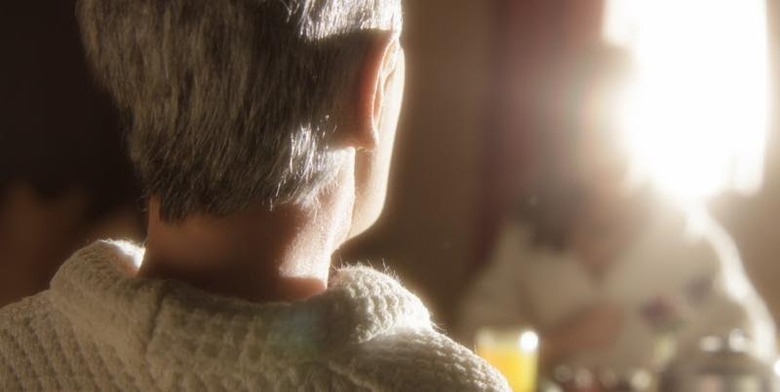 The final wave of Fantastic Fest 2015 announcements is here, and this set of films features a few recent festival standouts and some great genre entries. Charlie Kaufman and Duke Johnson will attend the fest with their stop-motion animation film Anomalisa, which just broke brains at Telluride. The Cannes Grand Prix winner Son of Saul will play, as will the new film from Gomorrah director Matteo Garrone, Tale of Tales.
Then there's Camino, with Zoe Bell and Nacho Vigalondo (playing a religious psychopath) and a few repertory screenings, including Evilspeak (complementing the Satanic Panic book release) and the Godon Liu Hong Kong classic Eight Diagram Pole Fighter. Check out the full list below.
ANOMALISAUnited States, 2015Regional Premiere, 90 minDirectors – Charlie Kaufman and Duke Johnson
Charlie Kaufman's newest story, a revolutionary and emotional stop-motion animation, follows an unhappy customer service guru looking for an escape from the monotony of his life.
THE ASSASSINTaiwan, 2015US Premiere, 104 minDirector – Hou Hsiao-hsien
After failing to dispatch a corrupt government official, an assassin is disciplined by her master with a mission to murder her cousin (and former betrothed) in order to steal her heart against sentimentality.  An immaculate and arresting romantic wu-xia from Taiwan's chief art-house auteur Hou Hsiao-Hsien.
THE BOY AND THE BEASTJapan, 2015US Premiere, 119 minDirector – Mamoru Hosoda
In the latest breathtaking animation by Fantastic Fest veteran Mamoru Hosoda (SUMMER WARS, THE GIRL WHO LEAPT THROUGH TIME), nine-year-old Ren becomes the apprentice to beast warrior Kumatetsu and finds himself on the adventure of a lifetime in the beast world Jutengal.
CAMINOUnited States, 2015World Premiere, 104 minDirector – Josh C. Waller
A photojournalist gets more than she bargained for when she snaps a photo of a shadowy religious figure in the jungles of Colombia, triggering a flight – and fight – for her life.
COME DRINK WITH MEHong Kong, 1966Repertory Screening, 95 minDirector – King Hu
One of the foundational classics on which all martial arts cinema is built, COME DRINK WITH ME stars the incomparably talented Chang Pei-Pei as an avenging warrior, Golden Swallow, on a mission to save the local governor's son from the Jade-Faced Tiger's gang.
DAGNorway, 2015World Premiere, 92 minDirector – Oystein Karlsen
A misanthropic relationship counselor, his (mostly) reformed hippy girlfriend, and his sex addict best friend drive this hugely popular Norwegian TV comedy from the creators of previous fest hit FUCK UP.
DANIEL'S WORLDCzech Republic, 2015North American Premiere, 75 minDirector – Veronika Lišková
Veronika's Lisková's brave documentary from the Czech Republic takes a very open, unflinching and non-emotional view of the most despised, misunderstood and taboo trait: pedophilia.
THE DEVIL'S CANDYUnited States, 2015U.S. Premiere, 90 minDirector – Sean Byrne
A struggling painter, his wife and his young daughter move into their dream house in rural Austin, Texas, but soon find themselves targeted by both satanic forces and the house's previous occupants.
DOGLEGSJapan/ USA, 2015US Premiere, 89 minDirector – Heath Cozens
A look inside one of the world's oddest wrestling leagues, where disabled fighters take on able-bodied opponents in brutal and bloody fights for their own dignity and self-respect. From where else but Japan?
THE EIGHT DIAGRAM POLE FIGHTERHong Kong, 1984Repertory Screening, 98 minDirector - Chia-Liang Liu
The great martial arts choreographer Lau Kar-Leung directs this dark tale of betrayal, vengeance and honor, starring Gordon Liu and Alexander Fu Sheng (in his final screen role) as the sole surviving sons of a powerful family massacred in an act of brutal treachery.
FOLLOWUnited States, 2015World Premiere, 74 minDirector – Owen Egerton
When he blacks out after receiving a strange Christmas gift from his girlfriend, Quinn (Noah Segan) wakes the next morning to find his whole world crumbling around him.
THE GLORIOUS WORKS OF G.F. ZWAENThe Netherlands, 2015World Premiere, 110 minDirector – Max Porcelijn
A struggling writer turns to his accountant for help and instead discovers a trio of corpses and a bag of money. Could this be help of a different sort, or just a whole new world of trouble?
SATANIC PANIC Book Launch + Screening of EVILSPEAK (in 35mm!)United States, 1981Special Screening, 97 minDirector – Eric Weston
The hysteria known as the "Satanic Panic" made its way through every pop-culture pathway in the '80s. Relive the era with the launch of SATANIC PANIC: POP CULTURAL PARANOIA IN THE 1980s and a rare 35mm screening of occult fave EVILSPEAK.
SCHNEIDER VS BAXThe Netherlands/Belgium, 2015US Premiere, 96 minDirector – Alex van Warmerdam
A contract killer's birthday plans are disrupted when he's sent to dispatch a drunken writer in this delightfully dark comedy from Dutch auteur Alex van Warmerdam (BORGMAN).
SON OF SAULHungary, 2015Texas Premiere, 107 minDirector – László Nemes
Saul Ausländer is a Hungarian member of the Sonderkommando, the group of Jewish prisoners isolated from the camp and forced to assist the Nazis in the machinery of large-scale extermination. While working in one of the crematoriums, Saul discovers the dead body of a boy he takes for his son. As the Sonderkommando plans a rebellion, Saul decides to carry out an impossible task: save the child's body from the flames, find a rabbi to recite the mourner's Kaddish and offer the boy a proper burial.
SOUTHBOUNDUnited States, 2015U.S. Premiere, 87 minDirectors – Radio Silence, Roxanne Benjamin, Patrick Horvath and David Bruckner
Somewhere on a stretch of desert highway, five groups of travelers will find themselves confronting an ever-changing feeling of dread through five interlocking, horrific stories.
TALE OF TALESFrance, 2015U.S. Premiere, 125 minDirector – Matteo Garrone
Monsters, magic and mayhem abound in the incredible stories of three royal families from nearby kingdoms in this ambitious fairy tale epic from acclaimed Italian auteur Matteo Garrone (GOMORRAH, REALITY).
TIKKUNIsrael, 2015Texas Premiere, 120 minDirector – Avishai Sivan
God's plan for a Yeshiva student is disrupted when CPR saves his life. He is reborn into a surreal, sexual and disturbing new existence that tests his faith and his father's mercy.
THE TREACHEROUSSouth Korea, 2015North American Premiere, 131 minDirector – Kyu-dong MIN
Considered the worst tyrant in the long and rather oppressive history of Korea, King Yeonsan enslaved a thousand women to serve his carnal desires.  This bawdy, unexpurgated and almost surely exaggerated tale of his sexual exploits is the heir apparent to the notorious 1980s era Hong Kong CAT III classics.
THE WAVENorway, 2015U.S. Premiere, 105 minDirector – Roar Uthaug
A Norwegian geologist and his family fight for their lives after the Akneset mountain pass crumbles into the fjord below, creating a huge tsunami that threatens to wipe out their town.
ZOOMCanada/ Brazil, 2015US Premiere, 96 minDirector – Pedro Morelli
Three very different people — an aspiring comic book artist with body image issues, an action director trying to make a more meaningful film, and a model struggling with her first novel — find their stories intersect in earth-shaking ways.
***
For the latest developments, visit the Fantastic Fest official site www.fantasticfest.com and follow us on Facebook & Twitter.