Michael Fassbender In Talks To Star In 'The Snowman'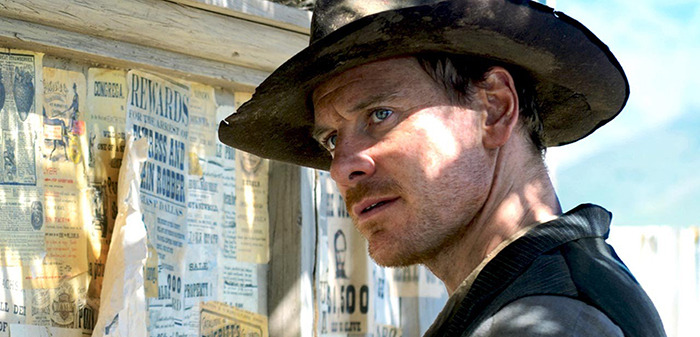 Tomas Alfredson (Let the Right One In, Tinker Tailor Soldier Spy) will direct The Snowman, from the novel by Jo Nesbo. The film, once set as a possible Martin Scorsese film, has been in development for a few years, but now it may have a bit of new momentum. That's because Michael Fassbender is now in talks to play the lead role, a detective who follows the disappearance of one woman to discover Norway's first serial killer. 
THR reports that Fassbender is in talks to play Harry Hole in the movie.
That's not a typo – for those new to the Jo Nesbo book series in which The Snowman was the seventh entry, that's really the name of the character. Hole is an abrasive Oslo detective with few friends; a heavy smoker and an alcoholic; and, naturally an unusually perceptive detective.
Here's the plot of the book:
It is November in Oslo and the first snow of the year has fallen. Birte Becker comes home from work and praises the snowman her husband and son have made in the garden. But they haven't made a snowman. As the family stand by the sitting room window looking out in amazement at the snowman, the son notices that it is facing the house. The black eyes are staring at the window. At them.
Detective Inspector Harry Hole receives an anonymous letter signed "The Snowman." Later he finds an alarming common thread in all the old disappearance cases. Married women go missing the day the first snow falls. That same night Sylvia Pedersen is fighting her way through the first snow in a forest outside Oslo. She knows she is running for her life, but she doesn't know what from. Nor does she know what lies ahead. Fortunately.
I'm not sure who wrote the current draft of The Snowman. Working Title and Universal are behind the film, and hopefully they'll keep the Norwegian setting. The adaptation was once envisioned as the opener of a film franchise, but we don't know if Fassbender is making that sort of commitment.
Fassbender seems like an incredibly busy actor right now. His film Slow West has already been out this year; Macbeth premiered this year and will have a limited December opening; his starring role in Steve Jobs just drew raves in Telluride; and his latest film with Bryan Singer, X-Men: Apocalypse, is in the can. He just started shooting Assassin's Creed with his Macbeth director Justin Kurzel. But once that's done, and he takes care of any late responsibilities for X-Men, there's certainly time for The Snowman.
By the way, of all those films, Slow West (pictured above) is the one you can see now, via DVD, Blu-ray, and streaming video. (It's free on Amazon Prime!) It's really a terrific movie that is worth seeking out.