Untitled Christopher Nolan Project Set For Summer 2017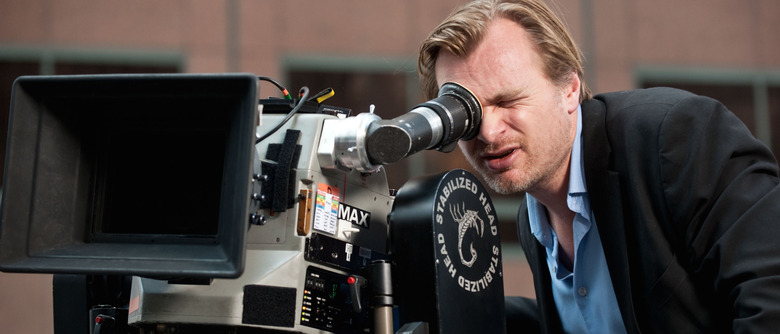 We might not know a lot about what Christopher Nolan's next movie is going to be, but we now know when we'll see it. Warner Bros. has just set a 2017 opening for Nolan's as-yet-untitled new project. More details on the untitled Christopher Nolan release date after the jump. 
Variety reports Warner Bros. has slotted the untitled Christopher Nolan film for July 21, 2017. The date pits it directly against Universal's Pitch Perfect 3, Luc Besson's Valerian and the City of a Thousand Planets, and something listed on Box Office Mojo as "Untitled Fox/DWA/Blue Sky."
Nolan's picture arrives one week after Pirates of the Caribbean: Dead Men Tell No Tales and War of the Planet of the Apes, and one week ahead of Sony and Marvel's Spider-Man reboot.
Nolan recently directed a documentary short about the Quay Brothers, but the untitled new project will be his first feature since 2014's Interstellar. The sci-fi feature was distributed domestically by Paramount and internationally by Warner Bros. The sci-fi adventure grossed $675 million worldwide.
Warner Bros. has all distribution rights on the new project. Nolan has a strong relationship with the studio, which has released all three of his Dark Knight movies, plus his original thrillers Insomnia and Inception. In addition to directing, Nolan will also produce through Syncopy Films with his longtime producer / spouse Emma Thomas.
We first got wind of the new Nolan film in July, when cinematographer Will McCrabb reported Nolan had just completed a "comprehensive draft" of the screenplay for his new film.
At the time, we knew nothing about it other than that it existed — there's no indication of what genre the new movie might be in, or whether it's an adaptation or original idea. And at present, we still don't. But with a mid-2017 date locked in, it shouldn't be too much longer before more details bubble up.