Mahershala Ali Is Cottonmouth In 'Luke Cage' While 'Daredevil' Adds Stephen Rider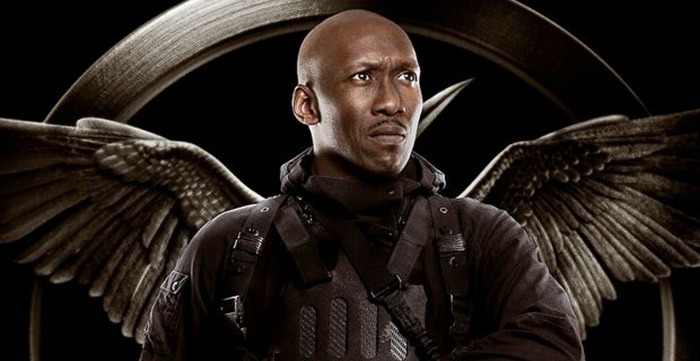 Casting for Luke Cage, from Marvel and Netflix, has really exploded over the last few days. We already knew Mike Coulter would play the title character — he also appears in the series Jessica Jones, which has finished shooting — and that Alfre Woodard would play a major character. Then Theo Rossi was cast as Shades, Rosario Dawson's character Claire Temple was added to the roster, and Simone Missick was added as Misty Knight.
Now Mahershala Ali, of The Hunger Games: Mockingjay, will play Cornell "Cottonmouth" Stokes. And Luke Cage's companion series Daredevil has a new player for its second season, too, as Stephen Rider (The Butler) will have a new regular role.
Variety has the story about Luke Cage. Cottonmouth is "a Harlem nightclub owner" who "will become an unexpected foe in the life of Luke Cage (Mike Colter) when Stokes' criminal activities threaten Luke's world." In comics, the heroin that helps frame Luke Cage comes from Cottonmouth, and the two characters have a lot of back and forth conflict. So we could see the character be a pretty big part of the series.
And Deadline reports that Stephen Rider will be a new regular for Daredevil season two. The site says he's likely to be Blake Tower, "a District Attorney for New York City who helps Charlie Cox's Daredevil... with information to help track down and capture criminals."
In other words, he could basically be the replacement for a character who was killed in the show's first season. The character, incidentally, is a blonde white guy in his original comics incarnation — one who worked with Jennifer Walters, aka the She-Hulk, for quite some time. We probably won't see She-Hulk in the TV series, however. (How rad if we did!)
Cheo Hodari Coker (Ray Donovan, Southland) serves as showrunner and executive producer of Luke Cage, which shoots soon. The series will premiere in 2016.Daredevil season two is shooting now, with Doug Petrie and Marco Ramirez as new showrunners, and Jon Bernthal and Elodie Yung being the biggest additions to the cast as the Punisher and Elektra, respectively.