'Mad Max: Fury Road' Returning To IMAX 3D For One Week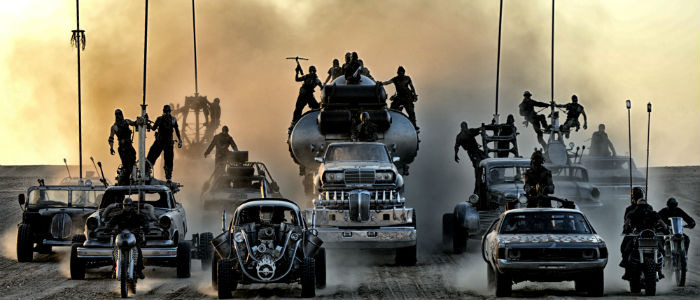 Mad Max: Fury Road finally came out on Blu-ray this week, after hitting VOD last month. But as much as we enjoy watching Max and Furiosa battle Immortan Joe from the comfort of our own living room couches, it's just not the same. This is a film demands to be seen on the big screen if at all possible. And starting next weekend, it will be again. IMAX just has announced that Mad Max: Fury Road will be returning to its theaters for one week only starting Friday, September 11.
The long-gestating sequel from George Miller originally debuted in theaters May 15. To date, it's made $374 million worldwide — not bad, but not great. It's been a much bigger hit with critics, including those of us right here at /Film. Whether you missed the train the first time around, or whether you just want to go for another ride, head over to the IMAX website for tickets and information.