UPDATE: Hoyte Van Hoytema Will Not Shoot 'Wonder Woman'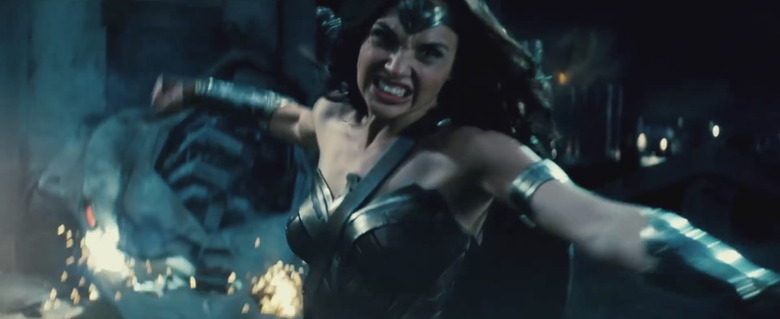 UPDATE: Much as we'd love to see a Wonder Woman movie shot by Hoyte van Hoytema, the cinematographer insists it isn't happening. "I have nothing to do with that movie," he told The Playlist. Original story from September 3 follows.
We've had new information on Wonder Woman only very occasionally, but with the film getting ready to shoot in the fall with Patty Jenkins directing, we'll soon start to learn a lot more about the movie.
We know that Gal Gadot (above) plays Diana Prince / Wonder Woman, and Chris Pine will be Steve Trevor. Now there's a credible rumor that Hoyte van Hoytema, who shot films such as Interstellar and the upcoming Spectre, will be the Wonder Woman cinematographer.
The news comes from Meet the Movie Press, where Mark E Reilly stated that Hoytema will shoot the film. The talk show has proven correct on a few other DC movie news items in the past, so we'll run with this info for now. (The talk about Wonder Woman begins at around 47:45 at the link above.)
Hoytema makes an interesting choice to shoot this movie because he exhibits strong storytelling skills, a great hand with fantastic elements and effects, and a diverse approach. Footage from his last six films, including what we've seen from the not-yet-released Spectre, through Interstellar, Her, Call Girl, Tinker Tailor Soldier Spy, and The Fighter, shows a solid base for storytelling, but a diverse approach to details.
Interstellar seems like the best base for Wonder Woman, possibly combined with some details from Tinker Tailor Soldier Spy.
Beyond that, we know little about the film. It is said to be set during World War I, with the London shoot supposedly code-named Nightingale, and locations in Italy planned to add to the London shoot. Particularly, the impressive vistas of Basilicata are said to be set for the film.
Wonder Woman is set for release on June 23, 2017. Jason Fuchs wrote the most recent draft of the script. More than a year before this film is released, we'll see Gal Gadot as Wonder Woman in Batman v Superman: Dawn of Justice, from director Zack Snyder.