The Best Films Leaving Netflix In September 2015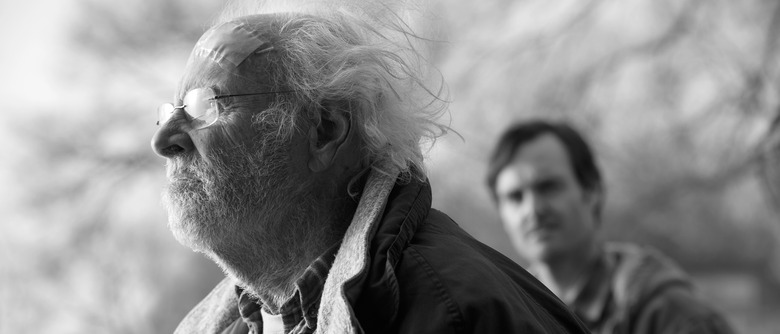 As you've no doubt already heard, Netflix is losing a whole bunch of great titles at the end of September. With the clock ticking, there's no time to catch up on everything leaving the streaming service — so after the jump, see our list of the best films leaving Netflix in September 2015. (And just in case none of them suit your fancy, we've included a list of all titles leaving Netflix as well.)
War Witch (September 10)
Critically acclaimed yet overlooked, War Witch tells the wrenching tale of a young girl (Rachel Mwanza) captured from her African village and forced to become a child soldier. It's a brutal watch, but avoids falling into the "misery porn" trap thanks to an uncommon sense of honesty, empathy, and even beauty.
High Fidelity (September 13)
In the same way that John Cusack's Rob Gordon feels like an older version of Lloyd Dobler, High Fidelity feels like a romcom all grown up. Stephen Frears' Nick Hornby adaptation embraces romance, but sees through the childish idealism that often comes along with it — which makes the love story ring all the more true.
Undeclared: The Complete Series (September 28)
While not quite as revered as Freaks and Geeks, Judd Apatow's follow-up is every bit as worth your while. It's a bit lighter, as befits a half-hour sitcom, and tackles the college experience instead of the high school one. But like its predecessor, it mines humor from so-real-it-hurts situations and boasts a killer cast. (Sons of Anarchy's Charlie Hunnam is a standout).
Coriolanus (September 29)Ralph Fiennes leads this cinematic adaptation of one of William Shakespeare's lesser known plans, as a military general who earns plaudits for his accomplishments in the battlefield but struggles to adjust to peacetime when he returns home. Coriolanus also happens to mark Fiennes' debut as a director, and judging by the fascinating results here he's someone to look out for behind the camera as well as in front of it.Apocalypse Now (September 30)
If you've yet to see Francis Ford Coppola's Vietnam War classic, well, there's no time like the present. 36 years have passed, and we're mired in a different conflict now, but the dark-hearted themes are as relevant as they ever were, the scope remains breathtaking, and the thrills and horrors still pack a punch.
Nebraska (September 30)Alexander Payne's latest film looks as simple as they come. It's a black and white dramedy of a cantankerous father (Bruce Dern) out to collect a sweepstakes prize, with his adult son (Will Forte) reluctantly in tow. But it's rich with feeling, digging into the aching sadness of growing old and the hard-earned rewards of familial love.Saved! (September 30):
An unusually sharp comedy that skewers Christian hypocrisy without insulting faith itself, Saved! is an underrated teen classic. Mandy Moore gives a flat-out hilarious performance as mean girl Hilary Faye, and Jena Malone demonstrates the low-key charm that's continued to serve her well throughout the Hunger Games movies.
The Hunger Games: Catching Fire (September 30)
Look, we probably don't need to tell you to watch this one, because you've probably already seen it. But it's worth a watch if you haven't, and a rewatch if you have. The second installment in the Hunger Games series is a vast improvement on the first film, with better action, lusher visuals, more interesting characters, and deeper thematic exploration.
The Skeleton Twins (September 30)
Fellow SNL alums Kristen Wiig and Bill Hader trade in broad sketch comedy for more bittersweet laughs in this tale of two estranged siblings reuniting under unhappy circumstances. Indie family dramedies are a dime a dozen – on Netflix and elsewhere – but rarely are they this sharp and engaging.
The Wolf of Wall Street (September 30)
At three hours, Martin Scorsese's portrait of Wall Street excess can be almost as exhausting as the weekend-long drug binges enjoyed by the leads. But there's a lot to love here, from Leonardo DiCaprio's heretofore unseen physical comedy chops, to Margot Robbie's star-making performance, to the razor-sharp dialogue.
***
On the next page, get the full list of shows and films leaving Netflix in September 2015.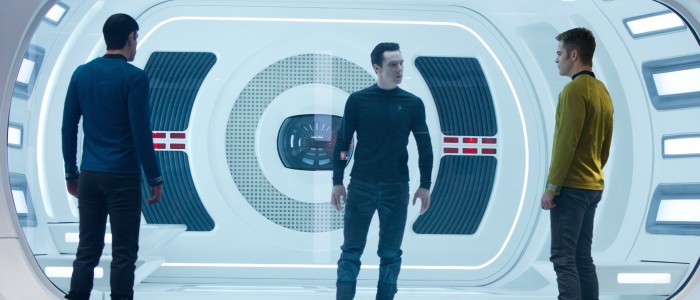 Here's the full list of shows and movies leaving Netflix in September 2015.
September 1Agent Cody Banks 2: Destination London (2004)Better Than Chocolate (1999)Bratz: Rock Angelz (2005)Care Bears: Big Wish Movie (2005)Care Bears: Journey to Joke-a-Lot (2004)Crouching Tiger, Hidden Dragon (2000)Curious George 2: Follow That Monkey! (2009)Doomsday Preppers: Season 1-3Electrick Children (2012)FernGully: The Last Rainforest (1992)Ink Master: Season 2Jackie Brown (1997)Lock, Stock and Two Smoking Barrels (1998)Mortal Kombat: The Movie (1995)Patch Adams (1998)Perfume: The Story of a Murderer (2006)Rugrats in Paris: The Movie (2000)Rules of Engagement (2000)Rumpelstiltskin (1987)Sarah's Choice (2009)School of Rock (2003)She's the One (1996)Sleepless in Seattle (1993)The IT Crowd: Series 1-4The Lost Boys (1987)Total Recall (1990)W. (2008)September 2Cheech & Chong's Hey Watch This (2010)September 3Dinosaurs: Season 1-4September 4Delta Farce (2007)September 5Marilyn in Manhattan (2012)September 7Ramsay's Best Restaurant: Season 1September 9Bratz: Friendship Is Always in Style (2014)Kicking It (2008)September 10100 Below Zero (2013)Becoming Chaz (2010)Crash & Bernstein: Season 1-2War Witch (2012)September 13High Fidelity (2000)September 14Corky Romano (2001)September 15Best of TeletubbiesBratz: The Video: Starrin' & Stylin' (2004)Coach: Season 1-9Spiral: Season 4Valhalla (2013)September 16Hank: Five Years from the Brink (2013)The Slap: Season 1September 20Reporter (2009)September 22National Geographic: Inside Guantanamo (2009)National Geographic: The Battle for Midway (1999)September 26Indy 500: The Inside Line (2011)Lethal Force (2011)Ron White: A Little Unprofessional (2012)September 27LEGO Ninjago: Masters of Spinjitzu: Season 1-2My Boys: Season 1-4September 28Undeclared: The Complete SeriesSeptember 29Bratz: Desert Jewelz (2011)Comic Book Men: Season 2Coriolanus (2011)September 30Anchorman 2: The Legend Continues (2013)Apocalypse Now (1979)If I Stay (2014)Jack Ryan: Shadow Recruit (2014)Jackass Presents: Bad Grandpa (2013)Nebraska (2013)Saved! (2004)Star Trek: The Motion Picture (1979)Star Trek Into Darkness (2013)The Expendables 3 (2014)The Good Guy (2010)The Hunger Games: Catching Fire (2013)The Prince (2014)The Skeleton Twins (2014)The Wolf of Wall Street (2013)Transformers: Age of Extinction (2014)World War Z (2013)