'Downton Abbey' Final Season Trailer: Time To Say Goodbye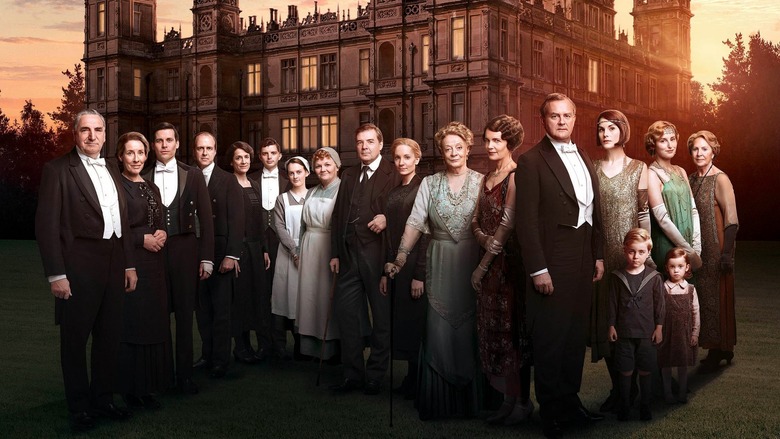 Downton Abbey is preparing to open its doors to you one last time. Ahead of the show's final season premiere, ITV has unveiled a new trailer hinting at bittersweet endings for the Crawleys and their devoted staff. Watch the Downton Abbey final season trailer after the jump.
ITV posted the Downton Abbey final season trailer on YouTube. Be warned that if you enjoy Downton Abbey at all, it may leave you sniffling. Heck, I got emotional and I stopped following the show sometime in Season 3.
The trailer is light on plot, but heavy on sentiment. "If I could stop history in its tracks, maybe I would," muses Lord Grantham. "But I can't, Carson. Neither you nor I can hold back time." Later, Anna reminisces with Lady Mary: "We have had our moments, haven't we, milady?" "We certainly have."
Back in March, executive producer Gareth Neame confirmed that the sixth season would be the last for Downton Abbey. "We wanted to close the doors of Downton Abbey when it felt right and natural for the storylines to come together and when the show was still being enjoyed so much by its fans," he said in a statement. "We can promise a final season full of all the usual drama and intrigue, but with the added excitement of discovering how and where they all end up."
There were other, more practical concerns as well. TVLine noted that the cast's contracts were set to expire after Season 6, and that the actors were ready to move on. (Fans know some of them already have, including Dan Stevens and Jessica Brown Findlay.)
However, there's still a chance this isn't the end of the road for Downton Abbey. Neame floated the possibility of continuing on with a film:
Our position on [a movie] is that we would be very interested in that. It is definitely something that we're contemplating. It would be great fun to do. I think it would be a wonderful extension.
For now, though, that's just an idea and not a concrete plan. The sixth and final season of Downton Abbey kicks off Sunday, September 20 on ITV in the U.K, and Sunday, January 3 on PBS in the U.S.