Matt Damon Spills 'Bourne 5' Details; Shooting Begins Next Week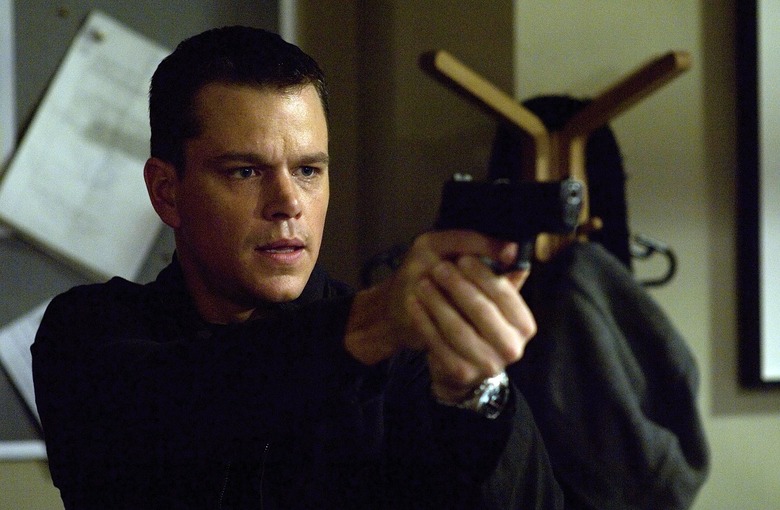 Right now, pretty much the only thing we know about the plot of the next Bourne movie is that it'll be about Bourne. Matt Damon reprises his role as the amnesiac spy for the first time since 2007's The Bourne Ultimatum, after sitting out 2012's The Bourne Legacy.
But with shooting scheduled to begin next week, Damon has finally confirmed some concrete details about where the story will go next, as well as some more general information on the real-world issues Jason Bourne will have to face. Get the latest Bourne 5 details after the jump.
As Damon told Buzzfeed, he and Bourne 5 (and Bourne Supremacy, and Bourne Ultimatum) director Paul Greengrass continually revisited the idea of a new Bourne film during that eight-year gap since Ultimatum. "We always looked at those movies as really about the Bush presidency, and so we kind of had to wait for the world to change," he said.
What finally clicked things into place for them were the reveals by NSA whistleblower Edward Snowden. While Damon wouldn't get too into detail about the plot of the new film, he did offer a sense of the film's themes:
Without giving too much of it away, it's Bourne through an austerity-riddled Europe and in a post-Snowden world. It seems like enough has changed, you know? There are all these kinds of arguments about spying and civil liberties and the nature of democracy.
He also got more specific about those austerity-riddled European locations:
We're starting in Greece, you know, the beginning of democracy. And the movie ends in Las Vegas, the most grotesque incarnation of..."
(Damon declined to finish that sentence, so fill in the blank with whatever you think Las Vegas represents.)
Besides Damon, Bourne 5 brings Julia Stiles back to the fold as Nicky Parsons. Tommy Lee Jones joins the cast as a high-ranking CIA officer, and Alicia Vikander has also signed on in an unspecified role. Jeremy Renner, who played new series lead Aaron Cross in The Bourne Legacy, will not return.
Greengrass is directing from a script he wrote with Christopher Rouse, and will additionally direct with Damon, Frank Marshall, Greg Goodman, and Ben Smith. Rouse and Henry Morrison serve as executive producers.
Bourne 5 opens July 29, 2016.