New 'Star Wars' Character: Who's The Mystery Woman On The Cover Of 'Shattered Empire #2'?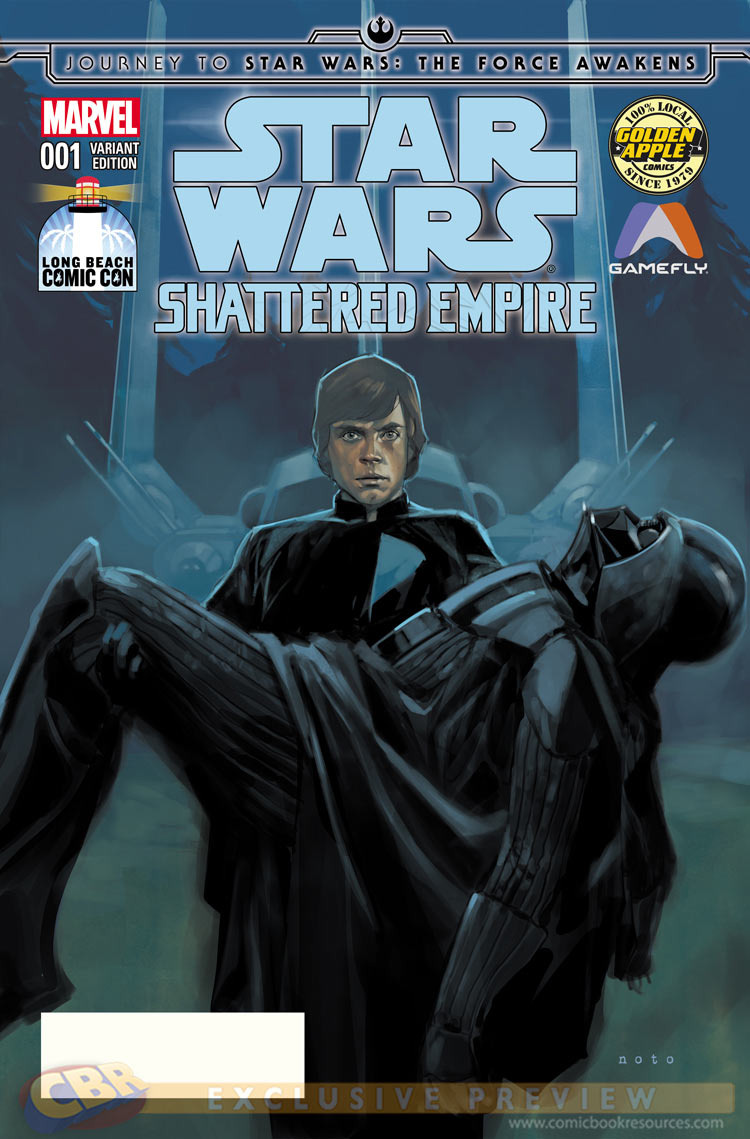 At this point, every Star Wars reveal just seems to raise more questions. Case in point: We now know what the cover of Star Wars: Shattered Empire #2 will look like — and it's just making us wonder who the hell the mystery woman is on the cover. Get your first look at this new Star Wars character after the jump. 
Here's the cover of Star Wars: Shattered Empire #2, by artist Marco Checchetto.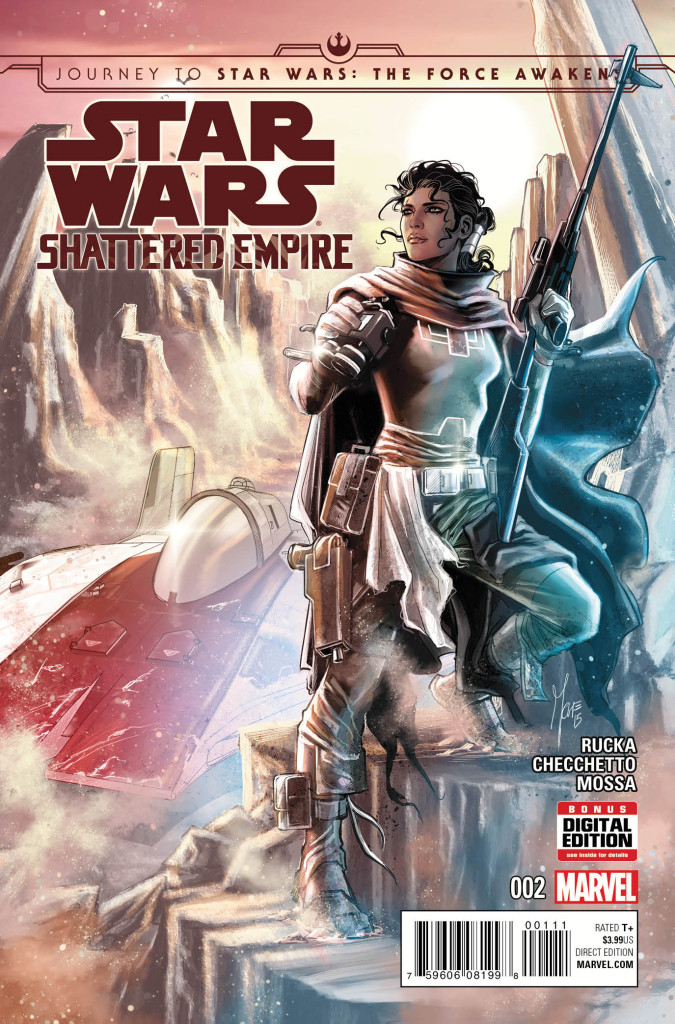 The official Star Wars website, which debuted the Shattered Empire #2 cover, is no help. "Who is that standing beside the starship that resembles an A-Wing?" the site asks. "Is she a Jedi? A friend to the Rebels? It's a safe bet bounty hunters continued offering their services after the collapse of the Empire."
(Which is frankly kind of obnoxious. We know you know, StarWars.com!)
But going back to the mystery at hand, we've actually seen this woman before in earlier previews for Shattered Empire #1. Unfortunately, it doesn't look like she was positively identified then, either. And since Shattered Empire #1 won't hit stores for another couple of weeks, we can't exactly turn to it for reference.
What we do know is the Shattered Empire four-issue miniseries takes place shortly after the events of Star Wars Episode VI: Return of the Jedi, and well before the events of Star Wars Episode VII: The Force Awakens. The main characters of this new saga are Kes and Shara Bey, a husband-and-wife Rebel duo. Here's how writer Greg Rucka previously described them:
Shara flies, Kes is a ground-pounder, and a very experienced one. So, they have spent more time apart than together, and they're in the Outer Rim world where the Imperial presence is felt, and they're hoping that they can bring an end to this. But they're both very tired veterans, and they come out of [the Battle of] Endor with the elation that we see in [Return of the Jedi]. 'We've won. It's over.' — only to discover that, no it's not. The Empire was huge." Despite the fireworks, despite the funeral pyre of Darth Vader, despite the joy on Endor, the Empire is far from broken.
The obvious guess, then, is that this mystery woman is Shara Bey. Since she's the protagonist of the series, it'd make sense for her to take prime position on the cover. Plus, since we know Shara flies, that A-Wing starship in the background makes perfect sense.
Of course, if that is indeed Shara on the Shattered Empire #2 cover, that raises still more questions of what she's doing, how she may or may not figure into future films, who should play her if she does appear in future films, etc. But we can get to those another time.
Star Wars: Shattered Empire #1 debuts September 9. #2 is expected out October 7.