12 Directors We Want For 'Mission: Impossible 6'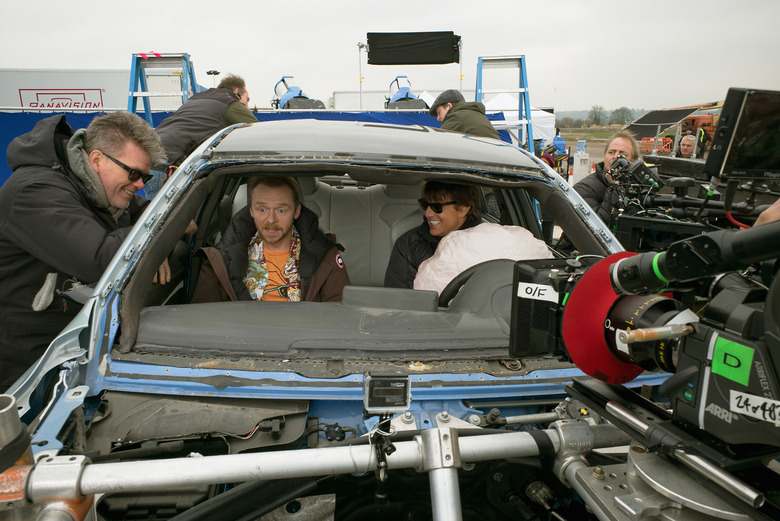 Two decades and five installments in, the Mission: Impossible franchise might be stronger than ever. In part, that's because of the series' commitment to working with great directors who put their own stamp on the series. The most recent, Rogue Nation, was helmed by Jack Reacher's Chris McQuarrie, following in the footsteps of Brad Bird, J.J. Abrams, John Woo, and Brian De Palma.
The series has never worked with the same director twice, and McQuarrie hasn't yet given any indication that he'll be the exception. So naturally, that's had us wondering who should be the next to take their turn at the helm. Read our Mission Impossible 6 director wishlist after the jump.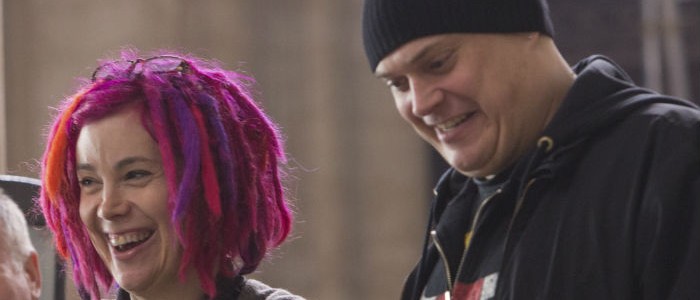 Andy & Lana Wachowski
Let's just get it out of the way: This one is not gonna happen. The Wachowskis are almost certainly too busy these days churning out wildly ambitious, arguably nonsensical sci-fi epics to bother with a run-of-the-mill spy thriller.
But let's take a moment to pretend they would. The sibs' action cred is indisputable. The Matrix's "bullet time" feels like a cliche now, but was groundbreaking at the time. Speed Racer was candy-colored action on a sugar high. Even Jupiter Ascending, for all its narrative missteps, featured some of the most beautiful imagery we've seen onscreen this year. Should the Wachowskis want to try their hand at a plain-Jane spy thriller, we'd be the first in line for tickets.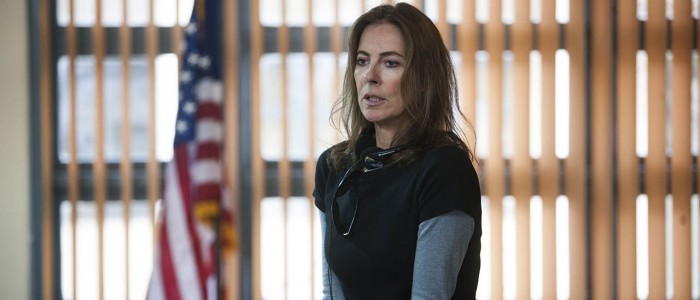 Kathryn Bigelow
Also not terribly likely to happen. Kathryn Bigelow has burnished her reputation as a prestige filmmaker on the strength of politically relevant war dramas like The Hurt Locker and Zero Dark Thirty. It's hard to imagine her changing course now for a fluffy popcorn flick like Mission: Impossible.
If she decided to, though? Bigelow is a fantastic action director. Both The Hurt Locker and Zero Dark Thirty benefited from her ability to put the audience right in the middle of the madness. And she can definitely craft movies that are just plain fun; there's a reason Point Break still holds up after all these years.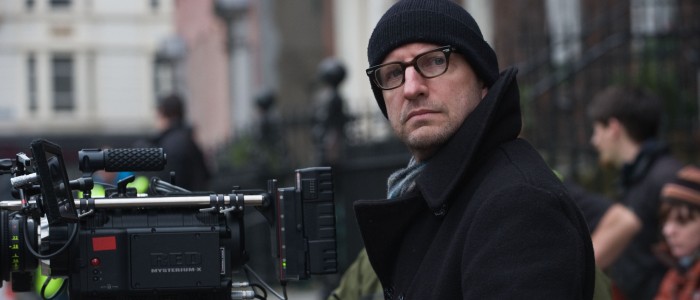 Steven Soderbergh
Few films of the past five years did a better job of capturing the joy of movement than Steven Soderbergh's Haywire and Magic Mike. So many modern action filmmakers try to mask half-assed choreography or create a false sense of momentum with frenetic camerawork; Soderbergh knows when to sit back and let audiences revel in the masterful action work on display. And while those two films were a bit slower paced than your typical Mission: Impossible movie, anyone who's seen the Ocean's films (so: everyone) is aware he can also do zippy and witty when the occasion calls.
The only problem, of course, is that Soderbergh is still technically retired from films. Perhaps we'd be better off suggesting Magic Mike XXL's Gregory Jacobs instead?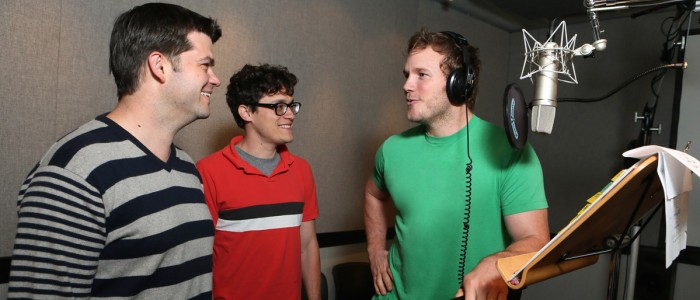 Phil Lord & Chris Miller
To be fair, we'd watch anything directed by Phil Lord and Chris Miller at this point. A Mission: Impossible movie would play off their strengths, while simultaneously taking them into new territory. Their kinetic Lego Movie displayed a great eye for motion, but they haven't had the opportunity direct real large-scale action. The Jump Street films demonstrated their ability to let movie stars do what they do best — charm the hell out of the audience — but they're more famous for comedy than cool. And best of all, they're not the kind of filmmakers to take the easy, expected route, so we'll know to expect something unique and unexpected from them.
Bong Joon-ho
The Mission: Impossible movies are all about visceral, in-the-moment thrills. Few recent films have done a better job of dishing those out, with such relentless momentum, than Bong Joon-ho's Snowpiercer. In a just world, the battle axe fight sequence alone would earn Bong the opportunity to try his hand at a nine-figure blockbuster. Bong also has a great sense of atmosphere and setting, using a location's unique vibe to provoke reactions from the audience. He could add a bit of off-kilter color to the slick, glassy world of Mission: Impossible.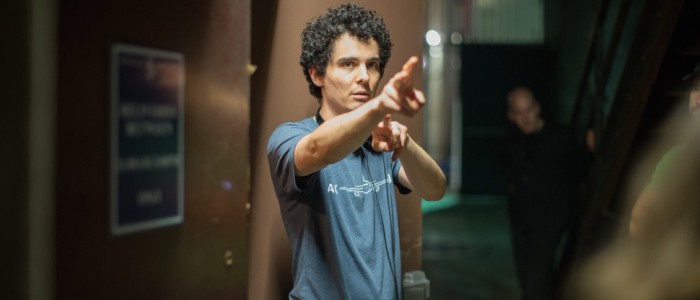 Damien Chazelle
Aside from J.J. Abrams, who made his feature film debut on Mission: Impossible III, this franchise has mostly stuck with established directors. Should they want to get in on the current trend of pulling up relatively untested up-and-comers, though, Damien Chazelle seems like a solid choice.
Whiplash, his second feature film, may not have had much in the way of big, blockbuster-worthy action, but it did showcase a mastery of timing and tension-building. Imagine that nervous energy applied to Cruise's next headline-worthy stunt.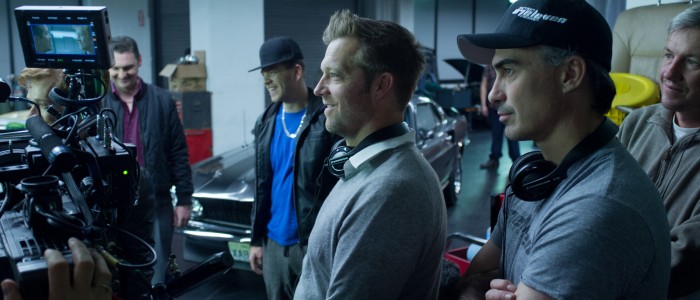 Chad Stahelski & David Leitch
One of the most pleasant surprises of the past year was John Wick, helmed by two first-time directors with extensive stunt work resumes. That last part is key, because Mission: Impossible is nothing without its stunts. True, they haven't yet had the chance to apply their directorial skills to large-scale sequences (though the pair did oversee some action in the recent Hitman: Agent 47). But what better place to start than the Mission: Impossible series? They've also proven adept setters of mood and tone, setting John Wick in a shadowy underworld that felt fully realized. They could lean into the noir sensibility that made Rogue Nation's climax such an unexpected treat.
Michelle MacLaren
We've been saying it for a while now, but it doesn't make it any less true: Michelle MacLaren is ready to cross over from TV to film. She missed out on the chance to direct Wonder Woman, but we'd love to see her mount another attempt at a feature with Mission: Impossible. As a seasoned TV director, MacLaren deftly adjusts her sensibility to suit whatever show she's working on, but she never sacrifices stylishness. She's been behind some of the most nail-biting episodes of Game of Thrones and Breaking Bad (among many other series), and we'd love to see her inject a similar tension to Ethan Hunt's future adventures.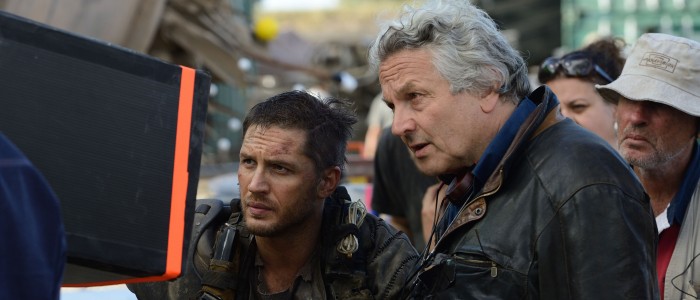 George Miller
The only thing keeping Mission: Impossible – Rogue Nation from being hands-down the best action movie of the summer, was the fact that Mad Max: Fury Road also happened to come out this summer. So who better than George Miller to ensure Mission: Impossible 6 will dominate whenever it opens? If you can't beat 'em, join 'em, right?
Mad Max: Fury Road was a rich, compelling saga told through some of the most inventive action sequences we've seen this year. All enhanced by a breathless sense of pacing, and a dedication to practical stunts to rival Cruise's. Miller willingly dangled his leading man upside down off a speeding rig, his head just inches away from the ground. Surely he'd be happy to strap Tom Cruise to an outside of a plane, or hang him off the Burj Khalifa, or whatever other insanity they can come up with.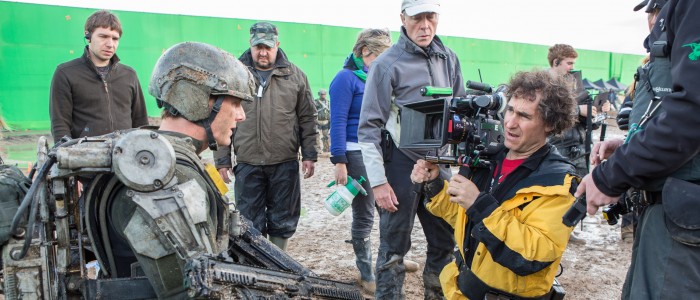 Doug Liman
While Doug Liman is arguably the most obvious pick on our list, that doesn't mean he's not a good one. He directed Mission: Impossible star Tom Cruise in one of the most action films of 2014, Edge of Tomorrow. He's already got experience in the spy genre, thanks to The Bourne Identity. Okay, so he once got a bit of reputation for being difficult — but Cruise liked him enough to re-team with him for Mena, due out in 2017. He can deliver emotional depth without sacrificing fun, and he can do it with style. Sounds like Mission: Impossible to us.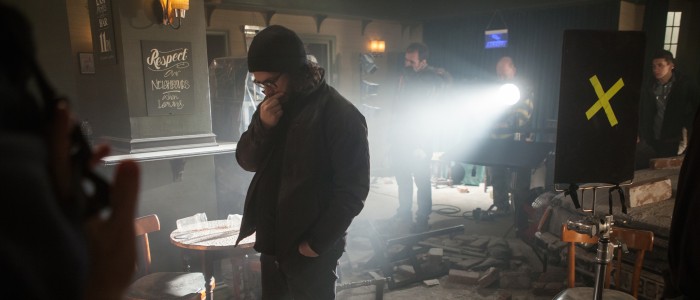 Edgar Wright
Edgar Wright has always understood the language of mainstream pop entertainment, and his chops as an action director have only gotten better with each successive film. The World's End was the best example of that yet, with its painstakingly choreographed and energetically shot bar fights. Moreover, although the Mission: Impossible films aren't particularly beloved for their humor, Wright's visual style could help bring the franchise's easygoing wit to the forefront.
Plus, he's already got a working relationship with one of the franchise's stars, Simon Pegg. And if Wright proves unavailable for this assignment? Maybe it's time to give his friend Joe Cornish a call.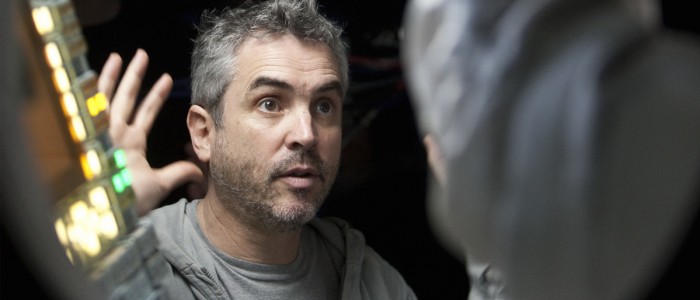 Alfonso CuarónAlfonso Cuarón isn't generally thought of as an action director, but scan his IMDb page and you'll start to suspect he should be. Harry Potter and the Prisoner of Azkaban featured some of the most thrilling scenes in the entire eight-film franchise, like Buckbeak's flight and the Whomping Willow. Children of Men features a number of virtuosic single-shot (or seemingly single-shot) sequences. And Gravity is one of the most breathtaking action films of the past decade. Besides, Harry Potter proved that he's willing and able to do big-budget franchise films, which isn't something we can say for all of the people on our wishlist.