'Suicide Squad' Wraps Shooting; Cast Celebrates By Visiting A Girl's Lemonade Stand For Charity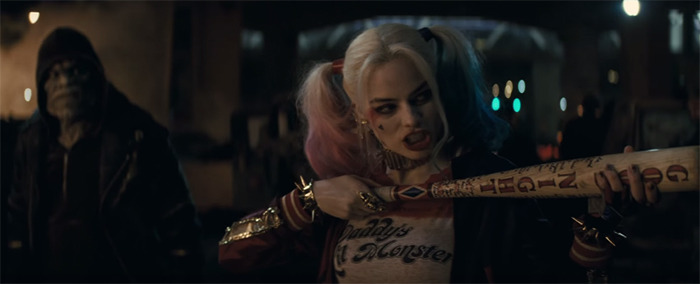 This past weekend was a big one for superhero movies. Not in the sense that any of them actually opened in theaters (alas, we're still stuck with Fantastic Four), but in the sense that a whole bunch of next year's superhero movies have just wrapped shooting.
But while the cast of Captain America: Civil War celebrated at a bar in Leipzig and the cast of X-Men: Apocalypse relieved Montreal of its entire supply of Red Bull, the Toronto-based cast of Suicide Squad indulged in a sweeter treat. Stars Margot Robbie and Jai Courtney stopped by a little girl's lemonade stand to help her raise money for charity. 
As reported by Canada's CTV News, Robbie and Courtney were en route to the Suicide Squad wrap party when they dropped in on Na'ama's lemonade stand. The six-year-old opened the stand a year ago to raise money to help her brother, who has a rare disorder called Angelman's Syndrome. Proceeds from Na'ama's stand go to the Foundation for Angelman Syndrome Therapeutics (FAST); click here for more information.
Courtney additionally shared a photo of himself and his co-star posing with Na'ama and her brother Nadav. This will probably be even more exciting for the kids in a few years when they're actually old enough to watch Suicide Squad.
For a team of supervillains, the cast of Suicide Squad isn't turning out to be very villainous. In fact, we're starting to suspect they're actually a bunch of softies. (Albeit softies still tough enough to get matching misspelled tattoos.) If they keep this up, Team Marvel is gonna have to up their charity game.
Directed by David Ayer, Suicide Squad opens August 5, 2016. Robbie plays Harley Quinn and Courtney plays Boomerang. The other members of the cast are Will Smith (Deadshot), Joel Kinnaman (Rick Flagg), Cara Delevingne (Enchantress), Karen Fukuhara (Katana), Adewale Akinnuoye-Agbaje (Killer Croc), Jay Hernandez (El Diablo), Adam Beach (Slipknot), Viola Davis (Amanda Waller), and Jared Leto (Joker).