Ice Cube And Son May Star In Thriller Set During 1992 LA Riots [Updated]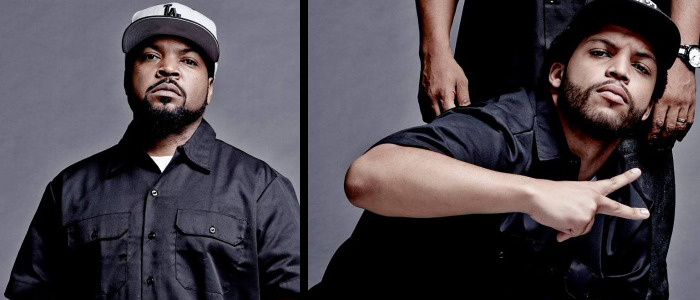 Straight Outta Compton, produced by Ice Cube based on his own life and starring his son O'Shea Jackson Jr., has proven to be box-office gold, and you can already see evidence of producers trying to kickstart projects that might imitate or borrow some of Compton's qualities. One film sounds like it is riding Compton's coattails, but in fact comes from one of the producers on the film, and may pull in Cube and his son.April 29, 1992 is a thriller set against the backdrop of the 1992 Los Angeles riots that followed the acquittal of police offers in the Rodney King beating case, as depicted in Straight Outta Compton. The story follows a father and son caught up in their own problems as the riots rage, and Ice Cube and O'Shea Jackson, Jr. are in talks to star.Update: Another report has a quote from Cube saying they have "no plans" for this movie. More below.THR reports that Donovan Marsh, whose most recent film is the South African action/thriller Avenged, is in talks to direct. Will Packer, who was an exec producer on with Cube on Compton, and also worked with him on the Ride Along films, is producing.
The Sascha Penn script is about "an ex-criminal who must save his son when a group of thugs raid his place of work in the hopes to steal an expensive amount of platinum." April 29 was the day of the acquittal, and the first day of the riots, which lasted until May 4. We don't know if the film's action is confined to that one day, but that's certainly the implication of the title.
If things work out — and THR cautions that deals aren't set and everything could change — the film would shoot in February.
As for the concept of the film, it sounds like exactly the sort of idea that producers would take to in the wake of Compton's success. And it could turn out to be something like Spike Lee's Inside Man — a good thriller that smartly used the backdrop of post-9/11 NYC. Straight Outta Compton didn't do a very good job of making any connections between the violent tendencies of any of the characters in the film, but perhaps there'll be more going on in this one.
Update: Deadline says the actors were approached about the film some time ago, but that things never came together. The site talked to Cube and Jackson's rep, who gave the site a statement denying the attachment:
Ice Cube and O'Shea Jackson Jr. have no plans to commit to this project at this time. Any speculations or rumors that suggest that they are confirmed are simply untrue.