'Marvel's Most Wanted' Revives Mockingbird 'SHIELD' Spin-Off Series Plan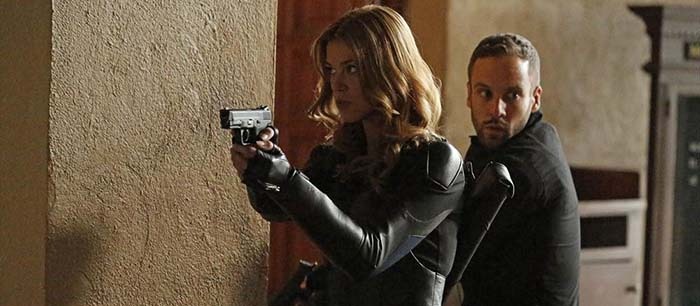 A couple months ago there was an effort to develop an Agents of SHIELD spin-off series starring SHIELD characters Bobbi Morse (aka Mockingbird) and Lance Hunter, played by Adrianne Palicki and Nick Hunter, respectively.
That spin-off effort died, or was at least wounded, as there was still talk of it having a future. The big issue seemed to be frugality on the part of the network brass, who wanted to get a little more blood out of the characters on SHIELD. Now the two characters are indeed getting their own spin-off pilot. This incarnation is called Marvel's Most Wanted, and it will feature the two characters on post-SHIELD adventures. 
Variety has news on the show, which those involved are reportedly saying is "not a spinoff, per se," whatever that means. It's a new show based on two big characters from another series, so...
This is called "an entirely new project solely focused on the two characters to continue their story." Your guess is as good as ours about what the plots will be for Marvel's Most Wanted going forward, but ABC is finishing the terms for a deal to order a pilot for the show.
The original spin-off plan was from SHIELD exec producer Jeffrey Bell (Angel, The X-Files) and writer Paul Zbyszewski (Lost) and they're also behind Marvel's Most Wanted. So how is this show different from the old plan? We'll guess that there's more to separate it from SHIELD, and perhaps some shift in tone to make it a more distinct project.