Hugh Jackman Might Embark On Francis Lawrence's 'Odyssey'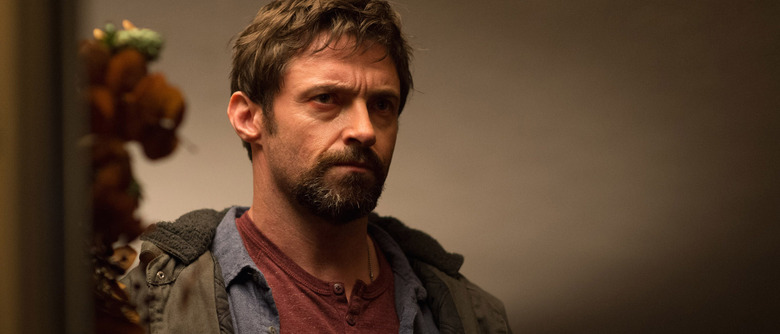 Hugh Jackman may have found his next big-budget franchise, just as he prepares to sheathe those Wolverine claws for good. He's reportedly looking to lead Francis Lawrence's adaptation of the epic Greek poem The Odyssey, envisioned as a multiple-film series for Lionsgate. More about the Hugh Jackman Odyssey casting after the jump. TheWrap reports Jackman is in early talks to play Odysseus, the legendary hero who encounters all manner of trials and tribulations on his epic ten-year quest to get back home after the Trojan War. While he hasn't locked in a deal just yet, he's had "multiple conversations" with the filmmakers about the project. Peter Craig is writing the script.
The source material by Homer is prime franchise fodder. It's got enough material for several films, with plenty of opportunities for big action set pieces, romantic entanglements, or even humor. And it already has a prequel, The Iliad, should Lionsgate want to keep the franchise moving after Odysseus' journey has come to an end.
Plus, it's a familiar property in the public domain, which means Lionsgate gets to take advantage of the name recognition without paying for it. At the same time, it's not so familiar that fans will revolt over changes to the source material — especially since this story has been told time and time again. A notable recent adaptation was the Coen Brothers' O Brother, Where Art Thou?, which moved the action to Depression-era Mississippi.
Jackman was seen earlier this year with a terrible haircut in Neill Blomkamp's Chappie and will return to screens this fall with even crazier hair in Joe Wright's Pan. He recently wrapped Eddie the Eagle, starring Taron Egerton as Britain's first Olympic ski jumper. Beyond that, he's gearing up for his final turn as Wolverine in James Mangold's 2017 movie.
The Odyssey shoots in 2016. Nina Jacobson, who worked with Lawrence on the Hunger Games movies, is producing.