'What We Do In The Shadows' Sequel In The Works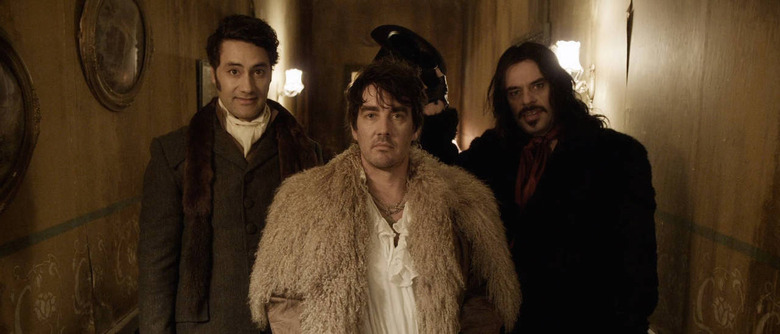 We've made no secret of our affection for What We Do in the Shadows, naming the vampire mockumentary one of our favorite films of the year so far. So naturally, we're thrilled to hear we might be in for another adventure into Wellington's surprisingly mundane supernatural underbelly.
A What We Do in the Shadows sequel is in the works, as confirmed by the first film's co-star / co-director / co-writer Jemaine Clement. Get more details on the What We Do in the Shadows sequel after the jump.
(Updated with new information about a potential What We Do in the Shadow spinoff show.)
Clement confirmed to Stuff.co.nz that a What We Do in the Shadows sequel is currently in the planning stages. There's not much else to go on — not even a direct quote — but the site did snap up one tasty tidbit.
The follow-up will center on Anton, the werewolf pack leader played in the first film by Rhys Darbys. You might remember him as the guy who, even in the midst of a heated argument with the rival vampire gang, admonishes his followers that they're "werewolves, not swearwolves."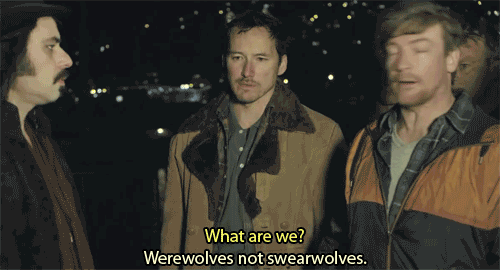 In a separate interview with The AV Club, Clement additionally revealed that he and What We Do in the Shadows co-director / co-writer / co-star Taika Waititi had pitched a show in New Zealand about the two cops (Karen O'Leary and Mike Minogue) seen in the movie. However, Clement admitted its odds were long. "We've already been told before we even handed it in that there's no money for comedy," he said.
What We Do in the Shadows managed the impressive feat of putting a genuinely fresh spin on tired vampire tropes. The mockumentary undercut the dark glamour of the vampire by focusing on the characters' mundane problems: roommates who won't obey the chore wheel, club bouncers who won't invite them in, an inability to use modern technology.
The stories of Vladislav, Viago, and Deacon (the vampires played by Clement, Waititi, and Jonathan Brugh) felt more or less complete at the end of What We Do in the Shadows. But there's still a lot to mine from Anton and his werewolf pack, especially after the events of the What We Do in the Shadows climax.
Besides a What We Do in the Shadows sequel, Clement has several other projects in the works including an HBO series with Waititi (which he describes as "kind of one-off episodes, stand-alone comedy, short films"), an a new Flight of the Conchords tour with Bret McKenzie. He can currently be seen in the indie comedy People Places Things, and will be heard next year in Steven Spielberg's The BFG.