New 'Toy Story Land' Coming To Disney's Hollywood Studios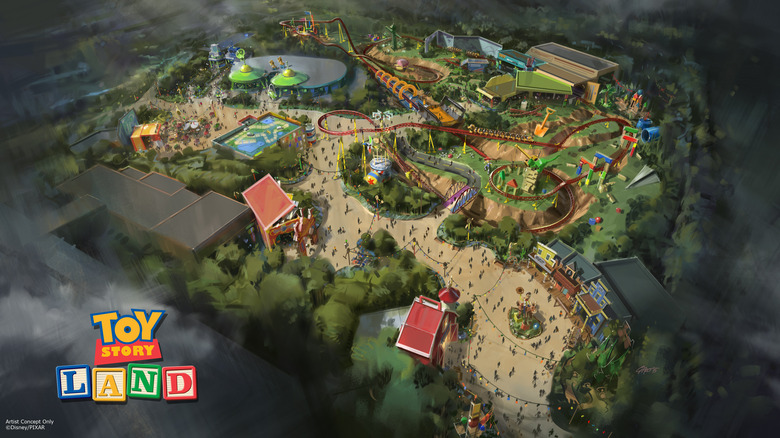 The Disney Parks panel at D23 Expo 2015 featured not only news of additional Star Wars attractions coming to theme parks, but of new Toy Story and Frozen attractions coming to Disney Hollywood Studios and Epcot Center. The Toy Story Land announcement features all-new details, while the new Frozen Ever After reveals include some things we didn't know from previous announcements.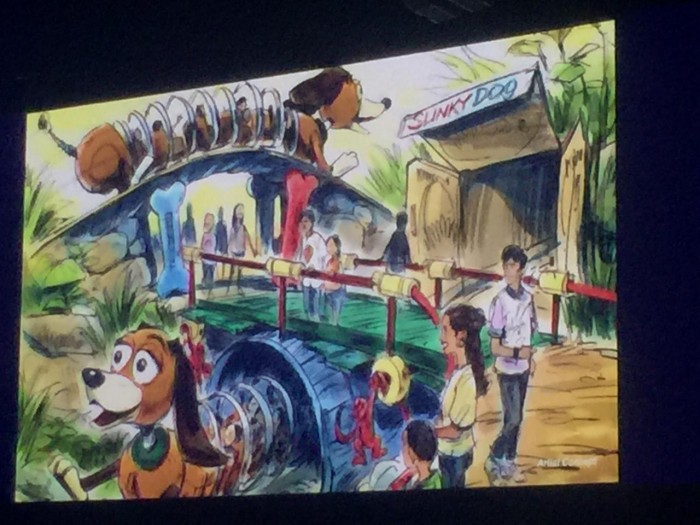 Toy Story Land at Disney Hollywood Studios is an 11-acre attraction that will "shrink" guests to the size of Toy Story toys, and drop visitors in Andy's back yard, with blocks toys and game board pieces. As guests become part of Andy's world there will be two new attractions and one revamped ride between encounters with Toy Story characters:
Family-friendly roller coaster – This coaster will zip and zoom, plunge and coast as it takes guests on a thrilling, toy-filled adventure throughout the new land on the back of Slinky Dog.
Alien saucers attraction – The famous little green aliens from the movie will take guests around for a spin in their very own flying saucers as The Claw looms overhead.
Toy Story Mania! – Guests glide into the Toy Story Midway Games Play Set and take aim at 3D objects in a variety of fast-paced games, with an expansion that adds an additional track to this popular attraction.
New green alien attraction coming to Toy Story Land. #D23Expo pic.twitter.com/7Bsm4MT6IL

— WDW News Today (@WDWNT) August 15, 2015
Meanwhile, at Epcot, Frozen Ever After will take guests to a winter celebration, with new songs from Robert Lopez and Kristen Anderson-Lopez. The attraction goes into and expands the Norwegian Pavillon area, to include a cabin where guests can meet Anna and Elsa.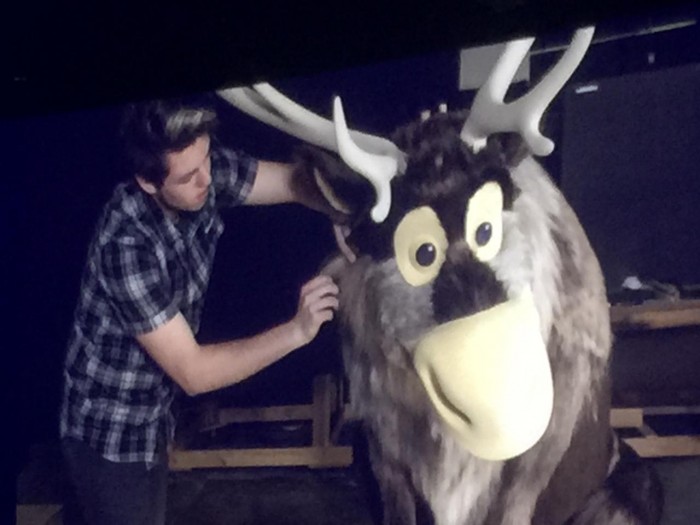 We'd previously known that Frozen Ever After will replace Maelstrom, and that it will be a mix between a log chute and a traditional dark ride film attraction. Basically, the original plan for Frozen Ever After was to keep much of the infrastructure from Maelstrom, adding new Frozen-themed scenes.
Imagineering creative executive Kathy Mangum previously said, "What we try to do is take you back to the movie without retelling that story. This is a celebration of the characters, a way for guests who love the film to experience it in a completely different way."
But previous announcements said there would not be any new music, and the expansion of the attraction to include the cabin is a new detail. Frozen Ever After should open in 2016.