'Alice: Through The Looking Glass' Is A Time-Traveling Semi-Prequel [D23 Expo 2015]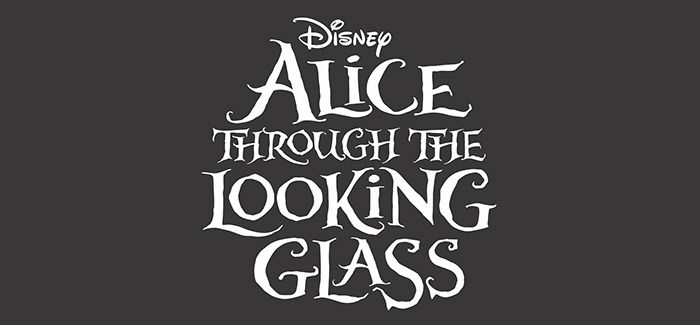 Alice Through the Looking Glass acts as both sequel and prequel to Tim Burton's 2010 film, with James Bobin jumping in as director from a script written by Linda Woolverton. (Burton is still on as producer.) While story details have been thin so far, today's D23 live-action panel revealed that the big tipping point is a problem with the Mad Hatter (Johnny Depp), which leads Alice (Mia Wasikowska) on a journey through time, aided by Time himself (Sacha Baron Cohen), "a peculiar creature who is part human, part clock."
Mia Wasikowska took the stage at D23, revealing that in the story, something has gone terribly wrong with her beloved Hatter, leading her on a journey through time in which we see the characters as their younger selves and discover some of the reasons for the Hatter's madness. 
A teaser clip featured characters on a boat, with Alice told "friends can be neglected... hurry, follow that passage, and mind your step." She steps through a door that is way up in the sky, and falls through.She visits Time himself, and Cohen has a huge helmet0-like hairdo. "You cannot change the past," he tells her, "but you might learn from it."
Throughout the clip, the footage looks very much like that of the first film, but with more evident practical sets.
Here are the posters that debuted on the first day of D23; check here for a photo gallery of Alice costumes.
Director James Bobin brings his own unique vision to the spectacular world Tim Burton created on screen in 2010 with "Alice in Wonderland," in which Alice (Wasikowska) returns to the whimsical world of Underland and travels back in time to save the Mad Hatter. The film, which once again features Johnny Depp, Anne Hathaway, Helena Bonham Carter and the voices of Alan Rickman, Stephen Fry, Michael Sheen and Timothy Spall, introduces several new characters as well: Zanik Hightopp (Rhys Ifans), the Mad Hatter's father, and Time.
Joe Roth, Suzanne Todd and Jennifer Todd, and Tim Burton produce and John G. Scotti is the executive producer. The screenplay is by Linda Woolverton. Presented in Digital 3D™, Real D 3D and IMAX® 3D, Disney's "Alice Through the Looking Glass" opens in U.S. theaters on May 27, 2016.