Star Wars: The Force Awakens Costumes And Props On Display At D23 Expo 2015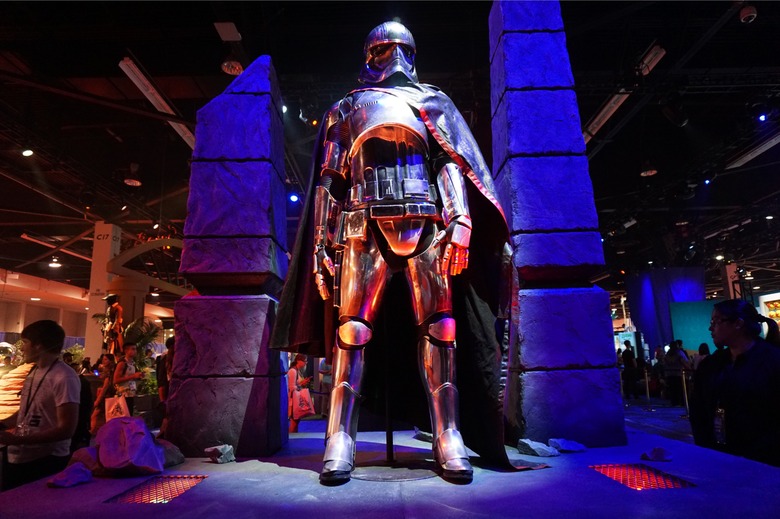 The show floor is open at Disney's D23 Expo 2015 in Anaheim CA. We'll have to wait until tomorrow for the live-action movies panel, which could provide some new info on various films in the Star Wars series.
There's still a big Star Wars: The Force Awakens presence on the show floor, however, as costumes for new characters are on display for all to see. The highlight is the polished chrome armor worn by Captain Phasma, played by Gwendoline Christie, but there are also First Order Stormtrooper suits, the droid BB-8, and costumes for Finn and Rey, played in the film by John Boyega and Daisy Ridley.  
[photos by Kitra Remick]
And if you want some specific details on the materials used for all these costumes, here are the credit images accompanying each, similar to the way costumes were displayed at Comic Con earlier this summer.