NBC Orders 'Powerless', Which Is Basically "The Office Plus Superpowers"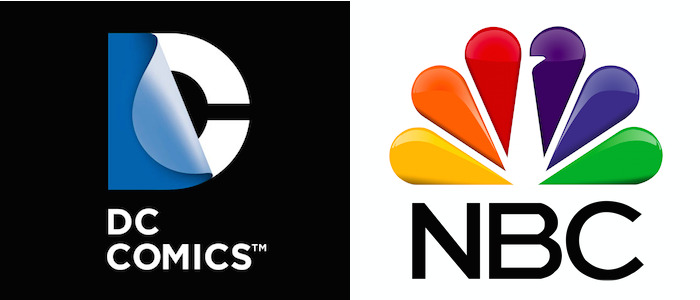 Another day, another new DC Comics TV show — but this one's got a genuinely unusual twist. NBC has given a pilot production commitment to Powerless, a half-hour single-camera sitcom which basically sounds like "The Office plus superpowers." Get all the details on the NBC Powerless series after the jump. 
Deadline reported the news. Warner Bros. TV is producing, of course, and Ben Queen will write and executive produce. He previously created the romantic comedy A to Z for the network, which debuted last fall but lasted just one 13-episode season.Powerless is set in the DC Comics universe, full of superheroes and supervillains and all manner of superpowered beings in between. However, our leads will be powerless everyday people, toiling away at one of the worst insurance companies in America while envying the superpowered superstars outside their window.
The series is billed as being "based on characters from DC Comics," but it's not yet clear which characters will appear. The biggest names in the DC stable, like Batman and Superman, are unlikely to be involved. Which is probably smart, since those heavyweights tend to suck up all the attention whenever they appear.
DC has basically taken over network TV at this point. The CW has its own DC TV-verse with Arrow, The Flash, and Legends of Tomorrow; Fox has Gotham; and CBS has Supergirl coming up this fall. The only major broadcast network without a DC show is ABC, and that's because they've got Marvel.
Even so, Powerless sounds like a promising addition to the DC TV slate. The mere fact that it's a half-hour workplace comedy, rather than an hourlong drama, sets it apart from all the other DC TV shows. The focus on ordinary folks is refreshing, too. And it sounds like they'll actually be ordinary folks, as opposed to characters we've seen on other non-superhero superhero shows like Powers and Agents of S.H.I.E.L.D.
Setting the action at an insurance company seems like an especially clever touch. Someone's assessing and paying for all the damage caused by those climactic third-act showdowns, after all, and haven't we always wondered who? (Just me? Probably just me.) Marvel has the Damage Control concept, which features a construction company that repairs damage, but this is a little different.
Personally, I hope the show sticks closely to the "Office plus superheroes" premise, rather than get our non-superhero leads tangled up in superpowered conspiracies and mythologies.