Cobie Smulders In Talks To See Action In 'Jack Reacher 2'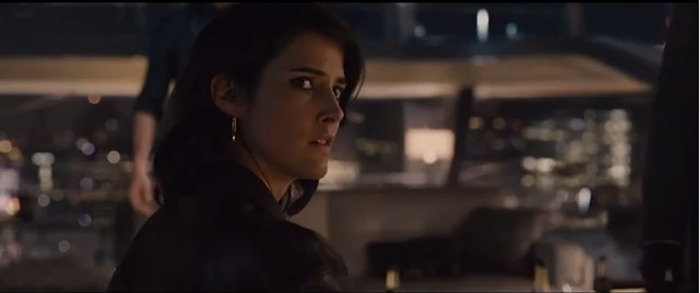 If you didn't think Cobie Smulders had enough to do in Avengers: Age of Ultron, then keep an eye out for Jack Reacher 2. Smulders is reportedly close to signing a deal to join the cast as the co-lead opposite Tom Cruise. If the film follows the reported source novel to even a vague degree, she'll have a great role that will put her right in the action with Cruise.
The Wrap reports on the deal; Jack Reacher 2 is set to shoot this fall in New Orleans, with Edward Zwick directing from a script originally written by Richard Wenk, which Zwick rewrote with his creative partner Marshall Herskovitz.
The site says Smulders is making a deal to play "Danika," which isn't a character name used for a significant player in any Jack Reacher novel.
This film, however, is reportedly based on the novel Never Go Back, published in 2013. The novel is the conclusion to a slow-simmering Reacher plot that builds over the course of a couple books. During a confrontation in one novel Reacher "meets" the new commander of his old unit via phone, and this book opens with him arriving in Virginia for an in-person meeting.
But things are weird. The officer, called Major Susan Turner in the novel, has been removed from her post, and that's just the beginning of the story's intrigue. We'd assume that "Danika" is an altered version of the Susan Turner character, and that the script will still pair her and Reacher together in a story that shows off her skills and intelligence just as much as it highlights Reacher's.
(And, in so doing, would continue the pattern of Cruise working in films that offer great lead female characters, as in Edge of Tomorrow and Mission: Impossible – Rogue Nation.)
If the plot of the film holds fairly close to that of the novel, there will also be another good role for a young woman, but we'll wait to see what news arrives on that front.
Jack Reacher 2 — probably not the film's final title — should be released in late 2016.