First Look: Tom Hiddleston As Hank Williams In 'I Saw The Light'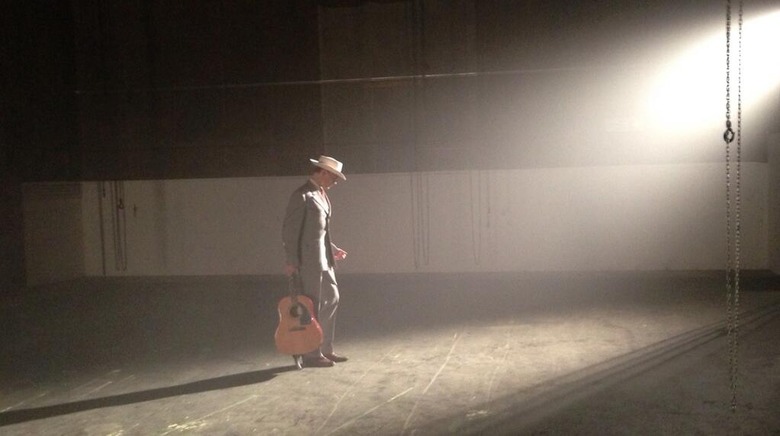 The choice to cast Tom Hiddleston as all-American country legend Hank Williams in I Saw the Light raised some eyebrows at first, but Hiddleston's clearly been working hard to prove himself up to the challenge. Now the first batch of I Saw the Light images offer a good long look at Hiddleston in character, so audiences can begin to judge for themselves.
Fellow MCU-er Elizabeth Olsen co-stars as Hank's first wife Audrey. Marc Abraham (Flash of Genius) directed. Flip through the new I Saw the Light images after the jump.
Flip through the first I Saw the Light images via The Playlist:
For comparison, here's what the real Hank Williams looked like: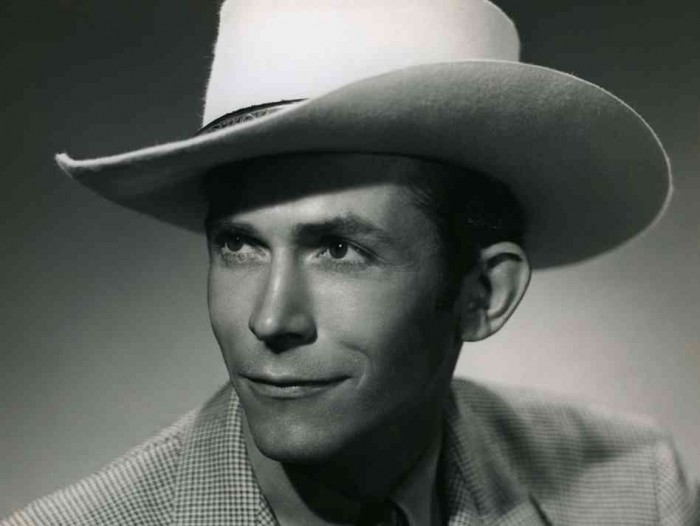 Of course, there's much more to a great biopic performance than physical resemblance. (Otherwise, 2013's Jobs with Ashton Kutcher would've been a Best Actor shoo-in.) But until we can get a better sense of what Hiddleston's Hank Williams looks like in motion, these photos are a promising start. Hiddleston does look like a reasonable approximation of Williams here.
Based on the biography by Colin Escott, I Saw the Light traces Williams' rise to fame in the 1940s and early 1950s, and the accompanying personal troubles that led to his untimely death at age 29. The filmmakers were granted the rights to Williams' catalog, including hits like "I'm So Lonesome I Could Cry," "Move It On Over," and "Your Cheatin' Heart."
Sony Pictures Classics has I Saw the Light in theaters November 27. Cherry Jones, Bradley Whitford, Maddie Hasson, and Wren Schmidt also star.
I SAW THE LIGHT, the story of the legendary country western singer Hank Williams, who in his brief life created one of the greatest bodies of work in American music. The film chronicles his meteoric rise to fame and its ultimately tragic effect on his health and personal life.