'The Keeping Room' Trailer: Brit Marling Defends Her Home At All Costs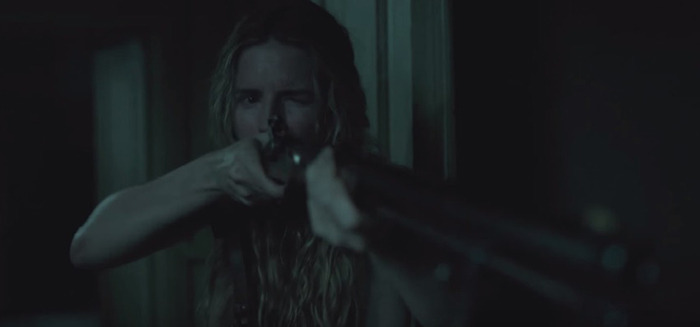 Brit Marling and Hailee Steinfeld star in Daniel Barber's twist on the Civil War drama, with Muna Otaru, Sam Worthington in supporting roles. The story, written by Julia Hart, follows Marling and Steinfeld as sisters who defend themselves and their home against assault by Yankee soldiers determined to get in towards the end of the war.
But things aren't so simple; the two young women are slave owners, with Muna Otaru playing the woman who is bound to the home, and who is in just as much danger as the other two women, even if she isn't part of their family. So the film has the ingredients to be a tense and possibly uncomfortable thriller with situations that go beyond the basic "survive a siege" plot. Check out The Keeping Room trailer below. 
Trailer via Drafthouse Films. The Keeping Room opens limited on September 25, with more theaters coming in October.
In this radically reimagined American Western set towards the end of the Civil War, Southerner Augusta (Brit Marling, Arbitrage, The East) encounters two renegade, drunken soldiers (Sam Worthington, Avatar) who are on a mission of pillage and violence. After escaping an attempted assault, Augusta races back to the isolated farmhouse that she shares with her sister Louise (Hailee Steinfeld, True Grit, Pitch Perfect 2) and their female slave Mad (newcomer Muna Otaru.) When the pair of soldiers track Augusta down intent on exacting revenge, the trio of women are forced to take up arms to fend off their assailants, finding ways to resourcefully defend their home–and themselves–as the escalating attacks become more unpredictable and relentless.
Based on Julia Hart's revered 2012 Black List screenplay, and directed by Academy Award® Nominated Daniel Barber (Harry Brown), The Keeping Room is a tense and uncompromising tale of survival that also shatters both gender and genre conventions.