Rumor: 'Star Wars: Rogue One' Adds Chinese Actor Jiang Wen

As this winter's Star Wars: The Force Awakens spills new details about its characters, next year's Star Wars: Rogue One is still collecting its own. Chinese actor Jiang Wen is reported to be the latest addition to the cast, joining Felicity Jones. Gareth Edwards is directing. More details on the Rogue One Jiang Wen casting after the jump. 
Yahoo! Singapore reported on the Rogue One Jiang Wen casting. The news has yet to be publicly confirmed by Disney, so we're treating it as a rumor for now. Character details are scant, which isn't surprising considering the whole film is being kept shrouded in mystery for the time being. The film is scripted by Gary Whitta and Chris Weitz from an idea by John Knoll.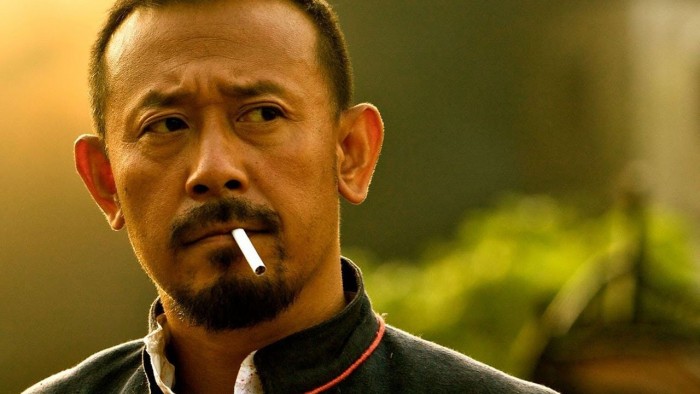 Besides Jones, who plays a Rebel soldier, Star Wars: Rogue One is also expected to feature Riz Ahmed and Diego Luna as Rebel characters and Ben Mendelsohn as a villain. Jonathan Aris, Forest Whitaker, and possibly Sam Claflin also star. Set between Episodes III and IV, the plot follows a band of resistance fighters out to steal the plans for the Death Star.
The news about Jiang comes not long after rumors surfaced that Donnie Yen was joining Star Wars Episode VIII. At the time, we wondered if Yen might be up for Rogue One instead, as the timing made more sense and we'd heard Edwards was seeking a Chinese actor to join his cast. It's unclear whether this means Jiang beat out Yen for the role, or whether they actually are in two different movies.
Jiang isn't terribly familiar to U.S. audiences, but he did gain some international attention for his role in Zhang Yimou's directorial debut Red Sorghum. He later reunited with the filmmaker Keep Cool. Jiang's other credits include Let the Bullets Fly and Gone With the Bullets, which he also directed. He additionally helmed a segment in the American anthology film New York, I Love You.
Over the past few years we've seen more and more Hollywood blockbusters attempt to woo international audiences by adding Chinese actors and featuring Chinese locations. The results have been mixed, with some of the characters turning out to be little more than insignificant distractions intended to boost the box office.
Hopefully that won't be the case with Rogue One, if Jiang has indeed been cast in it. So far the film has collected an impressively diverse cast. It's worth pointing out the same could also be said of Star Wars: The Force Awakens, which counts a Latino actor and a black actor among its trio of leading heroes.
Star Wars Anthology: Rogue One opens December 16, 2016.