Fox Faces Huge 'Fantastic Four' Write-Off, Sequel Plan Still Rumored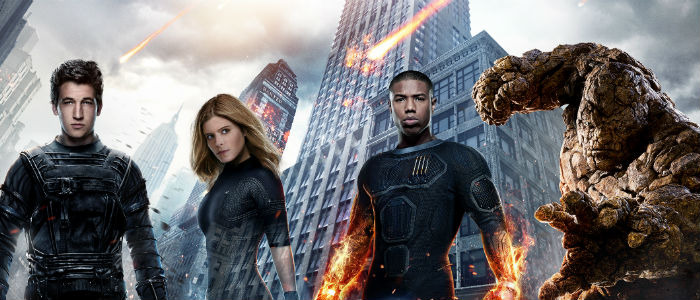 The new Fantastic Four was a great disappointment, arriving as a hollowed-out shell of a movie with little character development, baffling internal logic, and lackluster effects.
Devastating critical reaction and a thin marketing campaign on Fox's part led to dismal box office, with one analyst concluding that the film could cause Fox to take a $60m write-down. Despite that financial report, however, rumor is that Fox is still planning a Fantastic Four sequel.
THR passes on word from Barton Crockett, an analyst at FBR & Co., that the $27m domestic take for the $120m movie is "a negative start to Fox's already cautious forecast for a $200 million year-over-year decline in studio segment profits in fiscal year 2016." The low income for the film could lead to that significant write-off for the studio.
That's a bad situation for the company as a whole, but we're more curious about how the performance of this first film will be reflected in Fox's further plans for the characters. With no indication that Fox is willing to lead the Fantastic Four rights go back to Marvel, a sequel (or another reboot) is all but inevitable.
And so HitFix says that Fox is still planning a sequel. The current date for Fantastic Four 2 is June 9, 2017, but there's no clear indication of whether or not that date will hold. Furthermore, we don't have any sense of who might make a Fantastic Four sequel. Writer/producer Simon Kinberg will almost certainly be involved, as he is in all of Fox's Marvel properties at this point, and we'd assume there are options to call the cast back to reprise their roles.
Even with all the problems this film has, the same cast could still turn out to be the agents for a good take on the Fantastic Four, so long as Fox comes up with a coherent plan and then sticks to it. The extensive reshoots evident in this current film, along with the many stories of behind the scenes trouble, suggest that the plan for Trank's movie was far from solid at any point during the creation of the movie. Addressing that is one of a couple obvious steps to realigning the approach to the characters