Netflix Picks Up Christopher Guest's 'Mascots'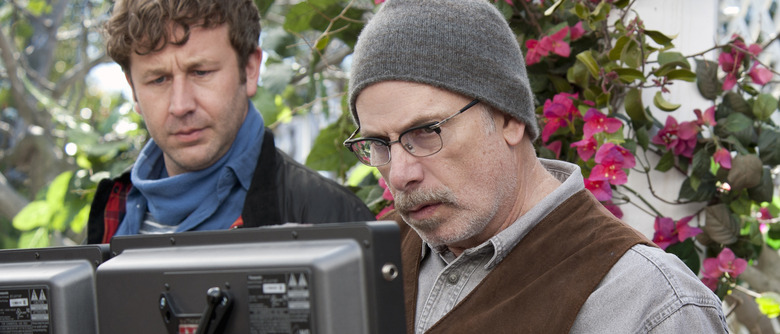 Over the past few years, Netflix has done a great job of establishing itself as a purveyor of quality television. And from here, it looks like the company's push into film distribution will be similarly successful. The streaming service has added yet another promising project to its upcoming movie slate — Mascots, the latest film from Christopher Guest.
Get all the details on the Netflix Christopher Guest movie after the jump. 
Netflix announced Mascots, due out in 2016, on Twitter.
A group of "unusual" men and women with big heads and furry suits? We're in. #Mascots is coming to Netflix in 2016. pic.twitter.com/zKl9L1LChg

— Netflix (@netflix) August 11, 2015
The flyer reads:
Welcome to all the drama, intrigue, and occasional excitement of the 8th World Mascot Association Championships, where a group of "unusual" men and women, with big heads and furry suits, compete to win the prestigious Gold Fluffy Award and be crowned Best Mascot in the World.
Few other details about the film have been revealed, but based on that premise it sounds like another mockumentary in the vein of Guest's This Is Spinal Tap, Waiting for Guffman, Best in Show, A Mighty Wind, and For Your Consideration.
Which suggests we'll probably see some of Guest's usual repertory of actors as well. Eugene Levy, Michael McKean, Fred Willard, Catherine O'Hara, and Parker Posey are among his frequent collaborators. However, we don't know which of them (if any) will show up in the new film.
Netflix has been beefing up its film slate in recent months, picking up projects as different as Cary Fukunaga's Beasts of No Nation and Adam Sandler's The Ridiculous Six. Other features coming up from them include Pee-wee's Big Holiday, Crouching Tiger, Hidden Dragon II: The Green Legend, Brad Pitt's War Machine, and Kevin James's The True Memoirs of an International Assassin.
While some of those titles (including Guest's Mascots) will debut exclusively on Netflix, others are getting simultaneous theatrical releases. Beasts of No Nation gets an Oscar-qualifying theatrical run starting on the same day it hits Netflix, while Crouching Tiger, Hidden Dragon II is aiming for a day-and-date IMAX release.