'Ready Player One' And 'Armada' Author Ernest Cline Lands Massive Deal For Next Novel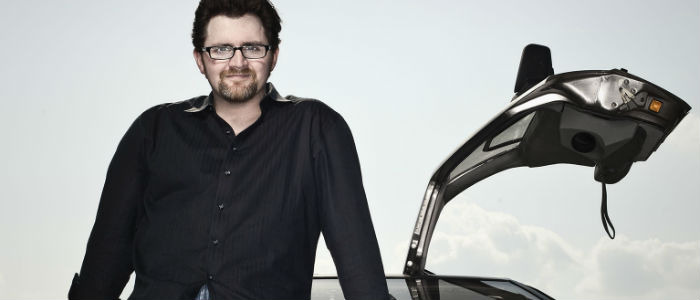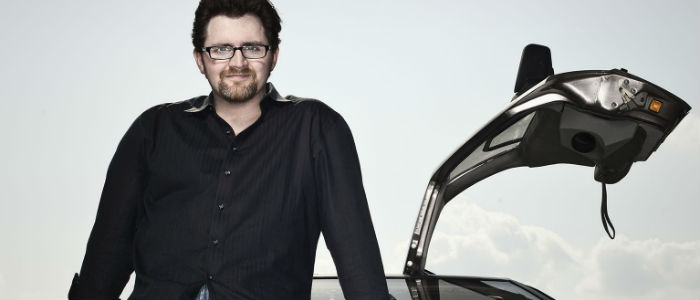 Ernest Cline is riding high. The Ready Player One and Armada author has just struck a seven-figure publishing deal for his as-yet-untitled next novel, which is already expected to attract major movie studio attention. More details on the new Ernest Cline book (and almost certainly inevitable film adaptation) after the jump. THR reports Crown Publishing has scooped up Cline's next novel in a pact estimated to be in the low- to mid-seven-figure range. The deal gets Crown domestic publishing rights only; foreign rights will presumably provide Cline an opportunity to make even more money. Crown printed Cline's two previous books as well.
Details on Cline's untitled third book are being kept under wraps. THR's sources indicate it's in the sci-fi genre, which isn't too surprising considering both of his earlier novels also fit into the sci-fi genre. According to Deadline, the film rights will be shopped starting this week. Seeing as Cline is fast becoming Hollywood's new favorite author, his new book is sure to draw a lot of attention.
Cline's debut novel, Ready Player One, is currently being made into a movie directed by Steven Spielberg. Warner Bros. set the project for a December 15, 2017 release just last week. The story unfolds in 2044, following a teenage gamer competing to win a massive fortune from a virtual reality universe creator, by cracking puzzles based in 1980s pop culture.
Cline's second novel Armada debuted last month at No. 4 on the New York Times bestseller list. Cline received a seven-figure advance for that book, too, and scored another seven-figure deal from Universal for the feature rights — two and a half years before the novel was even published. Scott Stuber is producing, and Cline will serve as co-producer.
Armanda follows a different teenage gamer whose particular talents suddenly become extremely useful, this time when spaceships from a hit game attack the real world. (Yes, this was also the basic premise of Pixels, the completely unrelated Adam Sandler stinker.) No director or screenwriter has been announced as of yet.
Given how widely Cline's books have been embraced, it's no wonder his next one already has publishers and film studios chopming at the bit. Not too shabby for a guy who was previously best known in Hollywood for scripting Fanboys, a lumpy labor of love best known for its many behind-the-scenes woes.